In the American basketball, Diana Taurasi is one indelible figure for the contributions she has made in this niche. She has not only defined the place of women in the game but has also earned the love of many through her charm, stability and consistency in the pitch. Diana has won many prestigious awards and honors, which have earned her a place in the WNBA's list of top 15 all time players. She has played for Phoenix Mercury, and presently plays for a Russian team called UMMC Ekaterinburg.
Sponsored link
Early life
Though both of Taurasi's parents are not originally Americans, they moved to California just before her birth on  June 11, 1982. Her father, Mario, an Italian, is a moderately famous soccer player in Italy; her mother grew up in Argentina. The couple has two children- Diana and her older sister, Jessika.
Diana attended Don Antonio Lugo high school before proceeding to University of Connecticut. In both institutions, she set good records both academically and sports wise. At Uconn, she is a hero in the eyes of staff, students and fans.
Career rise
Right from her basic education days, Diana had shown exceptional basketball skills which gave early signs of a promising future. Through her sharp shooting skills, she helped her team in Don Antonio Lugo to clutch many trophies. The Los Angeles Times, Naismith and Parade Magazine among other organizations did not delay in noticing and awarding the young, talented woman. She collected impressive 2, 156 points by the end of her prep career, attaining the fifth position in her state's history.
At UConn, she joined the women's basketball team where she got to refine her skills in both point guard and shooting guard. In the one year period between 2000 and 2001, her team won three NCAA championships. Geno Auriemma, the hitherto coach at UConn, believes that without Dianna's input they wouldn't have made it so easily.
After college, she officially started her WNBA career at the Phoenix Mercury- the Mercury is a sister team to the Phoenix Suns, both of which are owned by the same person. In the first season, she did too well for a starter and naturally received award for rookie of the year.
Sponsored link
Though her first team did not win in the two seasons, Diana herself was a force to reckon with. Her best positions in the court were point and shooting guards but she also managed to perform well in other roles.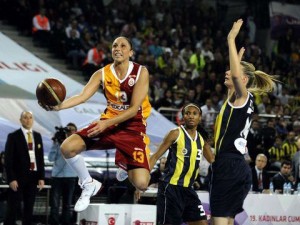 In 2010, Taurasi together with other America's most refined women basket ballers participated in the FIBA world championship for women in held Czech Republic. They dominated all games and walked away with the gold medal together with many other personal accolades.
Diana currently plays for UMMC Ekaterinburg, a Russian team which plays in both Euroleague and Russian Premier League.
Controversy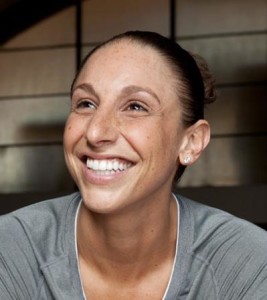 Diana is quite minimal with details of her relationship. Her personality outside the pitch is modest except for a 2009 incident where she was caught driving while drunk; she served a one day jail term for this.
Diana Taurasi – salary and net worth
Taurasi's 2015 net worth is estimated at $1.5 Million and she earns a salary of about $100, 000.
Sponsored link