The name Daymond Garfield John is associated with multiple segments of talent. He is a successful entrepreneur, television personality, author and speaker. He is widely known as the founder of FUBU. He is also an investor of the popular ABC series 'Shark Tank'.

Sponsored link
Early years
Daymond John was born on February 23, 1969, in Brooklyn, New York. He is the only child, born and brought up by his mother and grandfather. He started his schooling from Bayside High School. In that school he attended exclusive co-op programs, which gave him the opportunity to work as well as study, sharpening his entrepreneurial instincts. After completing his graduated school, he launched a commuter van service.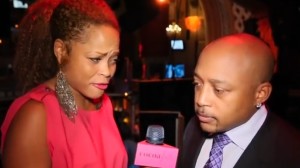 The FUBU Story
Daymond was a very quick learner and immensely talented individual. He found wool hats were very popular and at the same time over-priced too as it were sold at $20. Utilizing the concept, he made 90 hats with the help of his next door neighbor and sold it at $10; he made total $800 on a single day. After observing his zeal and potential, his mother agreed to mortgage their house for accumulating capital r $100,000 for his business. He recruited his long time friends to help him grow the business.
Daymond began by sewing FUBU logo in T-shirts, sweat-shirts and hockey jerseys. John worked in an Orlando-based fine-dining restaurant called Red Lobster to support himself while he worked on his business. His old neighborhood friend was the popular rapper LL Cool J. Daymond asked him if he could wear the FUBU T-shirt in one of his promos. He did it and again helped Daymond but wearing the FUBU hat in THE Gap commercial.
Once, Daymond got eyeballs for his brand, he set on to make it popular nation-wide. He and his friends travelled to a magic show in Las Vegas, in 1994. The cost of a booth was beyond their means, but still they managed to get orders worth $320,000. FUBU went on to sign contracts with organizations as prestigious as National Basketball Association, J.C.Penney and Macy's. They even forged a distribution deal with Samsung Electronics. In the current scenario, , FUBU has earned a total deal of $6 billion of dollars in global sales, by all means, an outstanding achievement.
Sponsored link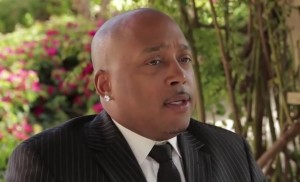 Other Businesses
Daymond's entrepreneurial streak is not just restricted to FUBU.. In the year 2009, he joined the cast of Shark Tank. In the same year, he invested a whopping $700,000 in the project. He extended his services towards motivational lectures too. He continued his work with different famous brands and celebrities in order to gain additional revenue systems. To fortify his brand, he roped in Pit Bull and Miss Universe organization as his clients.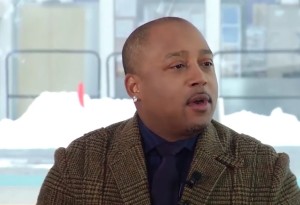 The 5 feet 6 inch tall Daymond is also the brand ambassador of the e commerce company Shopify. He regularly features his favorite fashion and clothing items on his Daymond John profile page. As a motivational speaker, he speaks about marketing, negotiations and entrepreneurship. John has received numerous awards including Brand Week Marketer of the Year. Twice he won NAACP Entrepreneur of the Year Award as well as Congressional Achievement Award.
Daymond John – Books
He entered the literary world with his first book Display of Power. It described how FUBU changed the world of fashion, branding and lifestyle. His second book was The Brand Within which explains how people should brand themselves as fashion for success.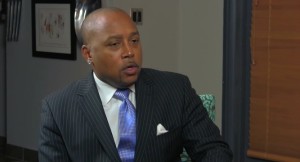 Daymond John – Net Worth
The prolific entrepreneur's net worth is $250 million.
Sponsored link