David Rockefeller was an eminent American philanthropist and a banker. He served as a chairman and was a chief executive of Chase Manhattan Corporation. Forbes in 2016, put him on the list of the oldest living billionaire. He was a noted philanthropist, known to essay many charitable causes.  Apart from banking he was interested in art and devoted his time to travel too.  He was a figure of inspiration and an epitome of power and wealth  to many across the world. He died on March 20, 2017  in his home at Pocantico Hills.
Sponsored link
Early life and background
Born on June 12, 1915 to parents Abby Aldrich Rockefeller and John D. Rockefeller Jr.this man was the youngest of all the children. He is educated in elementary as well as secondary education and has a degree in B.sc from Harvard University. After completing his education he soon found himself driven towards business. He took up a job of an assistant cashier and soon climbed the ladder to other important designations. Later on, he took his education further and completed his P.H.D in economics setting an example for all of us.
Career and Achievements
He worked as a secretary to the city mayor and later was an assistant to the regional director of U.S office of Defense. He also served the military and then drove his interest towards banking. He rose from a cashier to Senior Vice President and later became the CEO of the bank in 1981.On the day of his retirement he was the leader of finance, foreign relations and public services. Apart from banking, philanthropy got his interest too and he was willing to culturally develop Manhattan. He also collaborated with  Detlev Bronk in 1960's. Bronk is credited as the father of biophysics, he was also the president of Rockfeller University from 1953 to 1968.
David Rockefeller – Wife and Children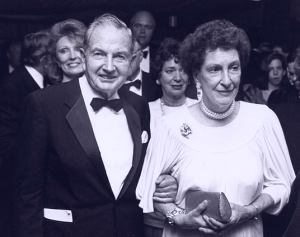 He was married to Margaret Mcgrath in 1940 and had a happy family of six children. His children were named as David Rockefeller Jr, Abby, Neva, Peggy, Richard, Eileen. His wife died in the year 1996.
Awards and Accolades
In 1945, he received the prestigious award of U.S Legion of Merit, French Legion of Honor. He also received the US Army commendation Ribbon for his commendable service in the U.S Army. He was also honored with many other awards like World Monuments Funds Hadrian Award for his contribution in the preservation of art and architecture. Lastly, he was awarded with Award of merit by the American institute of architects.
Sponsored link
David Rockfeller – Net Worth
David Rockfeller Sr was one of the richest persons in the world. In the year 2016, Forbes  listed himself as the world's oldest living billionaire with a net worth of $3  billion.  Most of the money are through multiple sources like the trusts that his father set him up with, his services in the banking industry, investments and the vast amount of artwork he has collected throughout the years.
David Rockefeller – Book
In 2002, he published a book called 'Memoirs',  his autobiography.
David Rockefeller – House
David Rockefeller grew up in a nine storey residence at 10 West 54thstreet, the tallest residence ever to stand in that place. It has been active since the year 1940 and the residence is commonly known as the Sleepy hollow, NewYork, US. The house contained some of the best and rare known art works of its time, including Renaissance paintings.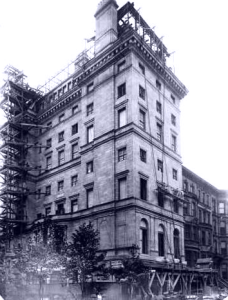 Thus, he stated "I think of art as the highest level of creativity. To me, it is one of the greatest sources of enjoyment ."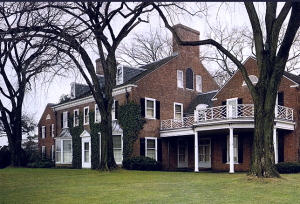 Rockefeller's main house is in Hudson Pines, on a family property in Pocantico Hills,  NEW York. He has a country estate called 'Four Winds' on a huge farm area in Livingstone, New York.  He has a summer house in Mount Desert Island off the Maine Coast.   He also has a home in Manhattan on East 65th Street.
 David Rockefeller – Philanthropy
By 2006, he had donated more than $900 million to charity and development to institutions like Rockefeller Univeersity, Rockefeller Brothers Fund and Harvard.  He gave away $225 million to the Rockefeller Brothers Fund stating that when he dies, the amount would be used to create 'David Rockefeller Global Development Fund' that would support  projects of human welfare and education.
Sponsored link