David Boreanaz is an American actor, director, and TV producer who is best known for his enactment as Angel the vampire on the hit TV series 'Buffy the Vampire Slayer.' Other notable works of the 1.85 m actor include the lead role in the TV series 'Angel' and as Seeley Booth, an FBI Special Agent, in the TV crime drama called 'Bones.' He has often featured in the list of sexiest man alive in varied magazines.
Sponsored link
Early Life and Education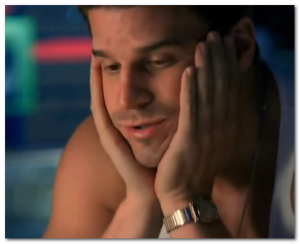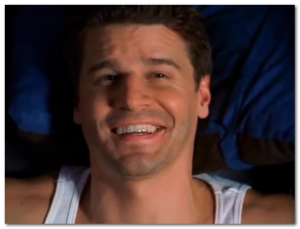 David Boreanaz was born in Buffalo, New York, on 16th May 1969, to Patti Boreanaz, a travel agent, and Dave Roberts/Boreanaz, a weather broadcaster and the host of "Rocketship 7" a children's TV show telecast on WKBW-TV, an affiliate of ABC. David has Irish, Slovak, French, German, and Swiss ancestry from his mother's side and Italian ancestry from his father's side. He has 2 sisters Beth and Bo who are older to David. Boreanaz had a Catholic upbringing.
Dave got a job at WPVI-TV, ABC's affiliate unit in Philadelphia when David was 7 years old. Hence, the Boreanaz family moved to Philadelphia. David went to Rosemont, Pennsylvania's Rosemont School of the Holy Child and later attended high school at Malvern, Pennsylvania's Malvern Preparatory School. Boreanaz was a part of the football team at high school and also engaged in varied athletic activities. In 1991, he graduated with a degree in photography and cinema from the Ithaca College located at Ithaca, New York.
Career Rise
Television Shows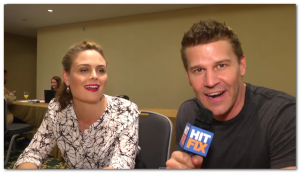 In 1993, David got his first paid acting job as the unfaithful boyfriend of Kelly who gets beat by Al, Kelly's father, in the sitcom "Married… with Children."
David's first major breakthrough acting role was as the vampire Angel, in the cult TV series 'Buffy the Vampire Slayer.' He played the role of a vampire who was cursed 'with a soul' by gypsies after he murdered a gypsy girl. The character initially experienced extreme remorse that was followed by a life of repentance. David appeared on Buffy between 1997 and 1999, and then had a recurring part after he left the show.
The enormous worldwide success of the TV series lead to a spin-off TV series called Angel, where Boreanaz continued to play the vampire Angel. The show allowed the character of Angel to evolve and featured his many wars for redemption for the many murders that he had committed, before regaining his soul. The show ran till the year 2004.
In the year 2005, David began working as Seeley Booth in the prime time TV crime drama series 'Bones.' It is still going strong. David shares a great working relationship and friendship with his co-star on the show, Emily Deschanel. He became a producer on the show after its 3rd Since season 4, David has directed at least 1 episode of Bones for all the following seasons.
Boreanaz started playing the role of Jace Cooper in the mini-series titled 'Full Circle' in 2013.
Films, music videos, and other acting jobs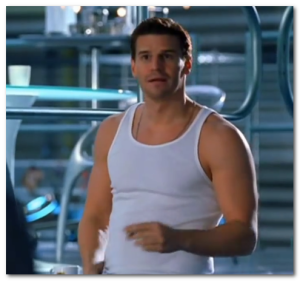 In 2001, Boreanaz appeared alongside Katherine Heigl and Denise Richards in the horror slasher movie "Valentine." This is the only major theatrical movie where David had a starring role.
David played the role of a vampire's victim in the movie 'Macabre Pair of Shorts.'
David had a supporting actor role in the 2002 Lifetime TV movie named 'I'm with Lucy.'
David was the voice of Squall Leonhart/Leon in 'Kingdom Hearts,' a video game. He did not lend his voice for the sequel.
His direct to video movies include 'The Hard Easy,' where he starred alongside Vera Farmiga, Steve Buscemi, and Nick Lachey; The Crow: Wicked Prayer alongside Tara Reid; and as the voice of Hal Jordan/Green Lantern in the DC Comics animated movie "Justice League: The New Frontier."
David appeared in independent movies like Suffering Man's Charity, which was released as Ghost Writer on DVD; as Detective Les Scanlon in the fantasy drama titled Officer Down; and in Mr. Fix It.
In 2003, Boreanaz featured in the music video for 'White Flag,' the hit single by Dido.
In 2006, David enacted the role of a biker in a Canadian film titled 'These Girls.' It premiered at the Vancouver International Film Festival and the Toronto Film Festival, and later had a limited release in Canadian theaters.
David enacted the role of 'Ed T. Rush' in the 2011 film The Mighty Macs. The character was an NBA referee and the husband of Cathy Rush, the Immaculata basketball coach.
David Boreanaz – Shirtless Pictures
His shirtless pictures are viral, it is second nature for him to show his body much to the admiration of his fans.  Borenenaz's shirtless body is admired because it is not too muscular, not overtly toned but more on the relatable and fitter side.
Sponsored link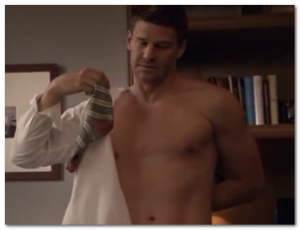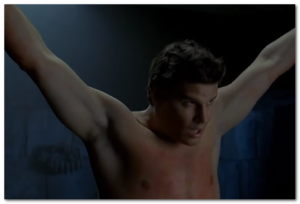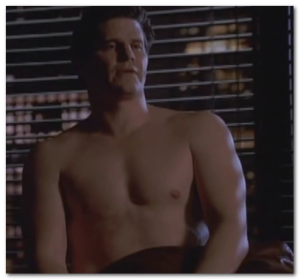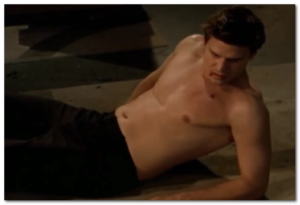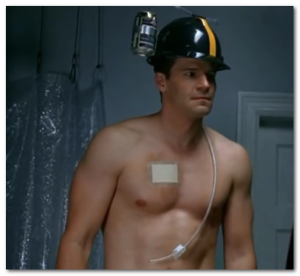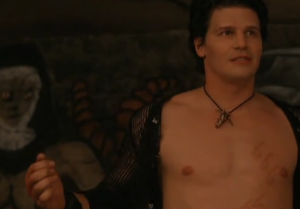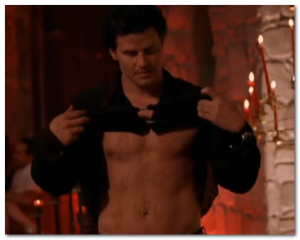 Personal Life and Trivia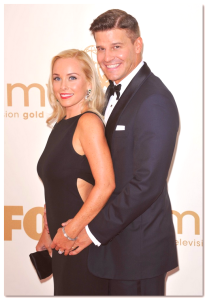 Boreanaz is married to actress Jaime Bergman from 2001. The couple has 2 children, Jaden and Bella.
David married Ingrid Quinn in 1997 and divorced her in 1999.
In the year 2010, David admitted that he had an extramarital affair the year before with Rachel Uchitel.
David loves hockey and is an ardent supporter of the 'Philadelphia Flyers.'
Boreanaz, Jamie and their friends Aaron and Melissa Ravo launched Chrome Girl, a nail polish line in 2013.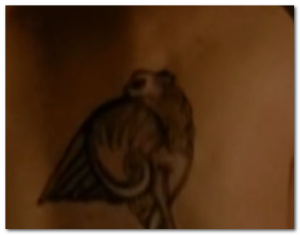 The tattoo that David Boreanaz spots on each of his wrists has significant meaning. It is a Kanji tattoo, with one meaning 'soul' and the other, 'destiny'. In fact, even his wife Jaime Bergman has the same tattoos on her wrists. He also sported a tattoo on his back, but that was a made-up one for his 'Angel' character.
David Boreanaz – net worth and pay per episode
Boreanaz currently makes $250,000 per episode of "Bones" and has an estimated net worth of around $20 million. He is one of the highest paid actors on television (as on 2015).
Sponsored link