Daniel Craig is a famous English actor. He is best known for playing the lead role in the James Bond series. He has several hit movies to his credit which include "Casino Royale", "Skyfall", "Spectre", "Road to Perdition", "Munich", "Defiance" and many more. Apart from this, he acted in several television series and theaters.
Sponsored link
Early Life and Background
Daniel Craig was born on 2nd March 1968 in Chester, Cheshire in England. His father, Timothy John Wroughton Craig, was a landlord of the pubs Ring o' Bells in Frodsham, Cheshire. His mother, Carol Olivia, was an art instructor. He has an elder sister named Lea.  Daniel spent his childhood in Wirral Peninsula and attended school in Frodsham and Hoylake, Merseyside for his primary education. Thereafter, he joined the Hilbre High School in West Kirby, Merseyside.  In subsequent years his parents got divorced and he along with his mother and sister started living in Liverpool.  He then studied in Calday Grange Grammar School as a sixth form student for a very brief period of time. During those days he used to play rugby union for Hoylake RFC.
From his childhood Daniel was passionate about acting. He used to take part in school plays from the age of 6. He decided to take up acting seriously after attending the "Everyman Theatre" along with his mother. Later on he enrolled himself in "National Youth Theatre" in London. In order to meet his expenses he used to work as a part time employee in restaurant. After several unsuccessful attempts, Craig was finally selected in "Guildhall School of Music and Drama". He studied in the drama school for three years and earned his graduation degree in the year 1991 under the guidance of Colin McCormack.
Career Achievements
In the year 1992, Daniel started his acting career by playing the role of "Afrikaner" in the drama film "The Power of One". Thereafter, in November 1993 he acted in a popular play called "Angels in America. Towards the beginning of his movie career he acted in movies like the " Lara Croft: Tomb Raider (2001)", "Road to Perdition (2002)", "The Mother (2003)", "A Kid in King Arthur's Court (1995)", "Elizabeth (1998)", "Layer Cake (2004)", "Munich (2005)" and many more. He tasted success on a global platform when he was offered the role of "James Bond" in 2005. He was chosen as a replacement of Pierce Brosnan for the Bond series.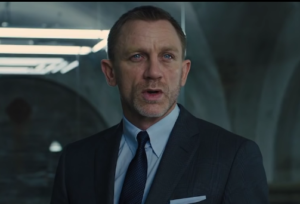 Sponsored link
The first movie of the series namely "Casino Royale" became a super hit and won him a "BAFTA "award nomination. Thereafter, from "James Bond" series, movies like Quantum of Solace, Skyfall, Spectre were released and established him as an internationally acclaimed actor.  Apart from the James Bond series, he acted in many films which include "The Girl with the Dragon Tattoo (2011)", "Cowboys & Aliens (2010)", "Dream House (2011)" and many more.  In addition to this, he was a part of several television films like "Shockers: The Visitor", "Tales from the Crypt", "The Hunger", "The Ice House", "Archangel "and so on. He was invited to become a member of Academy of Motion Picture Arts and Sciences in 2006.  In the opening ceremony of 2012 London Olympics, he made a guest appearance as a Bond alongside Queen Elizabeth II. Daniel is also actively involved with many social causes and is a member of S.A.F.E Kenya.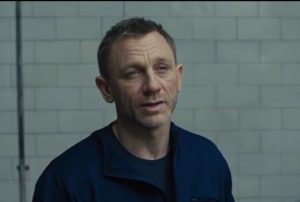 Relationships
Daniel Craig married Fiona Loudon, an actress in 1992. The couple got divorced in 1994. He has a daughter with Louden. Thereafter, he dated Heike Makatsch, a German actress and separated from her in 2001. In the year 2005, he started dating film producer Satsuki Mitchell. But they got separated in 2010. Currently he is married to actress Rachel Weisz with whom he has shared the screen space in the movie "Dream House".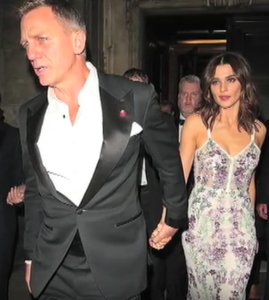 Net Worth and Salary
Daniel Craig's net worth is $95 million. Though he bid bye to his role as 'James Bond' after doing four films, the last film 'Spectre' had Daniel Craig earning a meaty salary of £39m, which is by far, the highest any actor has earned playing 'James Bond'.
Houses
In October 2008, the 1.78 meter tall Daniel Craig bought an apartment for £4 million in Primrose Hill, London. He is also the owner of a house in Sunninghill outside Ascot.
Sponsored link