Dan Brown is one of the best-selling novelists in the world, his themes generally revolving around treasure-hunt thrillers, cryptic clues, cryptography, codes, symbols and of course, conspiracy theories. His best-known work is The Da Vinci Code, through his other books Deception Point, Digital Fortress, Angels and Demons, The Lost Symbol and Inferno have also met with great response. The Da Vinci Code and Angels & Demons have been adapted into movies.
Sponsored link
Early Years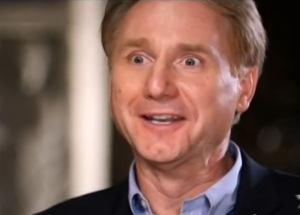 Dan Brown's novels feature the lead character as Robert Langdon, and many of his books have been cited as controversial, having an introspective and analytical look on Christianity. Dan Brown was born on June 22, 1964 in Exeter, New Hampshire in the US. As a child he was influenced by dual influences of his mathematician father who wrote the school text book for Maths and his mother who was a devout Christian lady.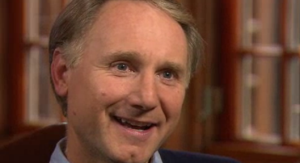 Mr. Brown who was the eldest of the three children, would work on anagrams, puzzles and codes with his siblings, which would later become a highlight of his books. He says that chapter 23 of Da Vinci code was based on his own treasure hunt as a child.
Dan Brown and wife Blythe Newlon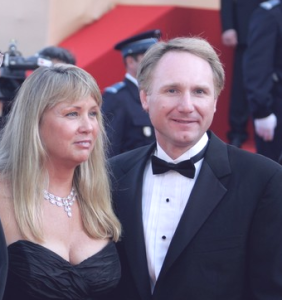 Dan Brown fell in love with Blythe Newlon, 12 years older than him when he was a part of the National Academy of Songwriters. He was also working as a teacher at that time, working at Beverly Hills Preparatory School. Blythe married Dan Brown in 1997 at Pea Porridge Pond at New Hampshire.
Road to Success
While he was traveling in Tahiti, Dan Brown happened to read 'Doomsday Conspiracy' by Sidney Sheldon and made up his mind to write thrillers. He worked on Digital Fortress and based most of the plot in Seville, in which he had spent his schooling years.
Not many know that Daniel Brown and his wife wrote under a pseudonym 'Danielle Brown' for a humor book called '187 Men to Avoid: A Survival Guide for the Romantically Frustrated Woman'. Post 1996, Dan Brown quit his job to become a full time writer. He later wrote 'Angels and Demons' and the Deception Point, which was released in 2000 and 2001 respectively.
While the first three books did not see much of a success, Dan Brown's fourth book The Da Vinci Code became a sensational hit, and is now heralded as one of the best-selling books of all-time. The three previous books of Dan Brown gathered steam and became instant sellers after The Da Vinci Code became a best-seller.
Dan Brown – House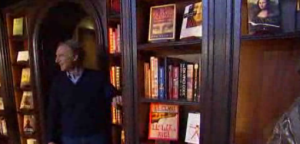 Sponsored link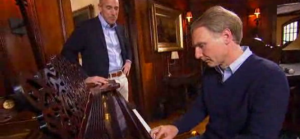 His house looks straight out from his novel. The New Hampshire home has a private, mystique aura to it. Dan Brown says, "There are secret doors and passageways in every turn. Our architect thought we were freaks." His library which he calls 'The Fortress of Gratitude' is fraught with passages. His office, where he writes from early morning to afternoon is hidden behind a painting.
Dan Brown Net Worth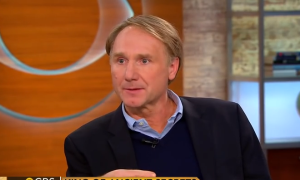 Dan Brown's net worth in 2005 was $76.5 million, according to Forbes. In the same year, he made it to the list of the 100 Most Influential People of the Year. The business generated from Da Vinci Code was $250 million. As of 2014, Dan Brown's net worth is $28 million.
Sponsored link