Christy Ruth Walton is an American billionaire heiress and philanthropist. She is the daughter-in-law of late Sam Walton, the founder of the Wal-Mart chain of retail stores, and the wife of late John T. Walton. She is famous as the richest woman in the world, a record that she has held for 7 consecutive years. She is richer than her sister-in-law Alice Walton, and even Liliane Bettencourt, the heir to the L'Oreal fortune.
Sponsored link
Born in 1955, Christy inherited her wealth after the demise of her husband in 2005 in a plane crash. At the time of his death, John was worth about $18.2 billion. The wealth of Christy comes from her 9 percent stake in Walmart as well as her 29 percent stake in First Solar, an American solar power company that primarily manufactures solar panels and thin film PV/photovoltaic modules. Her husband John had invested in First Solar before his death. In November 2013, Forbes had listed Christy as the 6th wealthiest person in America and the 10th richest on the planet. As of March 2014, the estimated net worth of Christy Walton & Family, which includes her son Lukas, is about $36.7 billion. It does not include the fortunes of her sister-in-law or her brothers-in-law. It has been reported that Christy will get $470 million in 2014 as Wal-Mart dividends post taxes.
Christy lives a private life with her son in Jackson, Wyoming. It was only last year that people came to know about her after she was awarded by Imagen Foundation for producing 'Bless Me, Ultima' a film based on a book authored by Rudolfo Anaya. Imagen Foundation has stated that Christy had suffered from a life-threatening case of pneumonia and that her son Lukas was diagnosed with cancer as a 3 year old.
Christy Walton Philanthropy
Christy Walton is considered as one of most eminent woman philanthropists in the world. She is known to support education, museums, and organic farming and gardening. In the years between 2002 and 2006, Christ is known to have donated millions of dollars from her then net worth of $16.3 billion to varied charitable causes.
Most of the donations by Christy are channeled via the family's philanthropic foundation called Family Charitable Support Foundation. Christy has donated generously to numerous educational initiatives like universities, colleges, foundations, and community trusts. She also works actively towards raising the standards of education in the diverse academic institutions.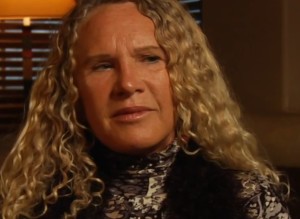 Sponsored link
She has also made regular generous donations to the Mingei International Museum as well as the San Diego Zoological Society.
Christy is a supporter of many non-profit organizations across the US, including The Philanthropy Roundtable. She is a board member at The San Diego Natural History Museum.
Christy donated her Victorian home to the International Community Foundation – Center for Cross-Border Philanthropy in 2006. Since then she has given nearly $4 million towards upkeep, maintenance, and preservation of the historical structure.
Christy Walton – House
In 2013, she put up her Wyoming mansion for sale, for $12.5 million. The fully furnished house is a 200 year old mansion with Italian Albertini windows, tall ceilings, oak floors and sprawled across 2.45 acres of real estate. The area of the house is 8600 square feet and includes six bedrooms, with an attached guest cabin that includes two additional bedrooms. The house also has a garage for three cars and a heated drive-way.
Sponsored link