Chris Cuomo is a television journalist and currently a CNN anchor who reports breaking news and major events across the network. He is a co-host of New Day, a CNN's morning show, which he presents alongside Alisyn Camerota and Michael Pereira. Cuomo joined CNN network in February 2013 and he has covered major events such as the Boston Marathon attacks, papal resignation and conclave, 2013 State of the Union, and manhunt of Christopher Dorner.
Sponsored link
Early life
Chris Cuomo was born August 9, 1970 in New York City borough of Queens. Cuomo attended The Albany Academy and joined Yale University where he graduated with a bachelor's degree. He obtained his Juris Doctor from the Fordham University. Cuomo is a licensed attorney.
Career rise
In his early journalism career, Cuomo appeared as a reporter of issues related to social and political life on different networks including CNBC, MSNBC, and CNN. He has been a correspondent for the Fox News Channel and hosted Fox Files at Fox Broadcast Network where he covered stories related to controversial social issues.
Cuomo was a political policy analyst working with the Fox News Channel. As a co-anchor of 20/20 at ABC, Cuomo had a long form coverage that covered issues of heroin addiction. In his yearlong coverage, Cuomo revealed how heroin addiction was affecting suburban families. He has also covered Haiti earthquake, bullying, child custody, and homeless teens.
Cuomo also did an undercover coverage relating to for-profit school recruiters, something that led to policy chance and industry clean-up. He received a tip from the owner of BMW, which led to more than 150,000 affected models being recalled. Cuomo was the news anchor for the program Good Morning American from September 2006 to December 2009. He reported breaking news stories around the world and at home including dozens of assignments in different countries.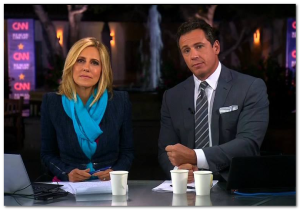 Sponsored link
Cuomo covered issues relating to war on terrorism in areas like Afghanistan, Pakistan, and Iraq and at one time, his convey was hit by IED. The reporter has also covered other stories such as the shooting at Virginia Tech, Pennsylvania Amish school, and Fort Hood. He also covered hurricanes Rita and Katrina. Cuomo has reported on stories such as Sago Mine collapse as well as the collapse of Minneapolis bridge in 2007.
In 2013, he moved to CNN where he co-hosted the morning show. On 8 February 2013, Cuomo made his appearance on CNN where he was a field anchor. He has received different nominations for Emmy Award. He has been awarded other awards such as Polk and Peabody Awards as a result of team coverage. He received Loeb Award for business reporting and an award by American Bar Association Silver Gavel for juvenile justice investigation.
 Chris Cuomo – Wife and Children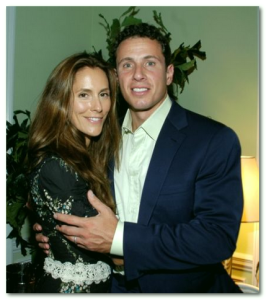 The 1.88 meter tall Cuomo and his wife Cristina Greeven reside in Manhattan together with their three children. Cuomo is the son of Mario Cuomo, a former New York Governor.
Chris Cuomo – Net Worth and Salary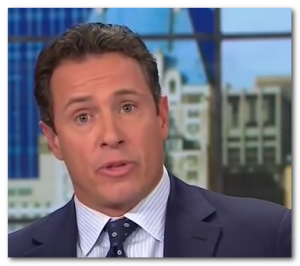 As on 2015, the net worth of Chris Cuomo was estimated to be about $7 million. His annual salary is $2.5 million making him one of the highest paid news anchors in the world.
Sponsored link