Chetan Bhagat is India's bestselling author till date. His books usually delve with middle class youths with most themes centered on romance. Chetan Bhagat has been called 'the biggest selling English novelist in Indian history' by New York Times. He also featured in 'World's Most Influential People' list of Time Magazine in 2010.
Sponsored link
Chetan Bhagat – Books
His first book was Five Point Someone (2004), followed by One Night at Call Center (2005). In 2008, he released Three Mistakes of My Life, followed by 2 States in 2009. In 2011, he came out with Revolution 2020. In 2012, Chetan Bhagat wrote a non-fiction book called 'What Young India Wants'.. In 2014, Chetan Bhagat released Half Girlfriend. You can check out the five-book compilation set of Chetan Bhagat.
Five Point Someone was adapted as 3 Idiots, the biggest hit of 2009, which Three Mistakes of My Life was adapted into a movie called 'Kai Po Che' in 2013. 2 States was released as a movie of the same name in 2014 and turned out to be one of the biggest money-spinners of the year. Only 'One Night at Call Center' that was converted into the Bollywood movie 'Hello' did badly at the box office. The other two books ' Revolution 2020' and Half Girlfriend are also poised to be turned into Bollywood movies. Chetan has also written screenplay for the Bollywood movie 'Kick'. He also wrote the screen-play for Kai Poche, for which he won Filmfare Award.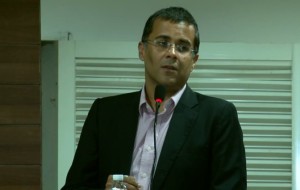 Background
Chetan Bhagat was born to a Punjabi family, in Dehi on April 22, 1974. His father was a Lt. Colonel, an army officer while her mother was a government servant. A not particularly bright student, as he puts it, Chetan ended up with 76 percent as he passed out of Army Public School. He then went to study at Delhi IIT, after which he studied in IIM Ahmedabad, where he met his future wife. After doing his MBA Chetan worked fist in Goldman Sachs bank and then went to work at Deutsche Bank as an investment banker in Hong Kong. He came back to India to work in the same bank, while he started writing professionally. He quit his job to become a full-time writer in 2009
Chetan Bhagat – wife
Sponsored link
Chetan Bhagat met his wife Anusha Suryanarayanan, a Tamil Brahmin in IIM-Ahmedabad. While romance blossomed and the couple wanted to take it to the next level, marriage was never going to be easy because of the community divide, as he was from North India and her from South India. He loosely adapted events from his own love life in the book '2 States'. The couple has two kids, twins called Ishaan and Shyam. Chetan Bhagat came with his wife in one of the episodes of 'Comedy Nights with Kapil'.
Chetan Bhagat – Net Worth
Forbes 2014 put Chetan Bhagat's net worth as 8.2 crore, which is equivalent to $1.34 million and 82 million INR.
Chetan Bhagat – House
Though he lived in South Mumbai, the author shifted with his family to Pali Hill in 2010. According to Chetan,they shortlisted 50 homes before drawing on to this one. It is a 3000 square feet house with 4 bedrooms, airy and spacious. Chetan says, "Pali Hils is one of the few areas in the city that has green cover." The house has tones of brown and white.
Chetan Bhagat – Upcoming novel
The celebrated author has said that his next novel will be on women, where he will explore the disparities between the traditional and the modern.
Sponsored link