Charles de Ganahl Koch is an eminent American business tycoon. He is the co-owner, CEO, and chairman of the board of Koch Industries Inc., one of the largest privately held companies in America. His brother David H. Koch is the executive VP in the firm. As per Forbes, Charles Koch's estimated net worth as of March 2014 was about $40.7 billion.Charles is a very private person who maintains a low profile. He rarely gives any interviews to the media.
Sponsored link
Koch is known as a man with amazing management skills. After taking over the reins of his father's small oil refining and chemicals company in 1967, he managed and expanded it into a diversified petroleum products trading firm that is now nearly 2600 times the original size with a presence in about 60 nations. The company boasts of an annual revenue of around $40 billion.
The expansion activities of Koch consisted of opening new facilities in the US, Brazil, Mexico, and China; acquisition of over 36,000 miles of gas and oil pipelines; and diversification into other areas such as pollution control technologies and equipment, fibers and polymers, fertilizers and minerals, consumer and forest products, commodity services and trading, and ranching. A number of well-known brands are produced by these different businesses, including the Lycra make ofspandex fiber, Stainmaster carpet, Dixie Cup, and Quilted Northern tissue.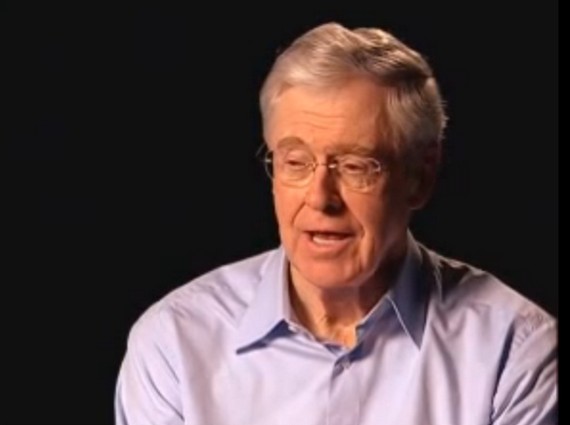 Unbelievable profits soon started pouring in for Koch Industries, thereby making Charles one of the most powerful billionaires in America, and one of the wealthiest in the world. As per 2010 Forbes survey, Koch Industries was the 2nd largest private firm in the US in terms of revenue. In 2011 with an approximate net worth of $25 billion, Charles ranked 18th in the list of Forbes World's Billionaires. The same year, he was also rated as one of the most influential people in the world by TIME magazine. In Oct 2012, the Bloomberg Billionaires Index ranked him as the sixth richest person in the world with a net worth of $34 billion.In Feb 2014, the Hurun Report estimated Charles' net worth to be $36 billion and ranked him as the ninth richest person on the planet. All of this is based on Koch's 42 percent stake in his company.
Koch has also held the position of a director in numerous other firms such as Invista, Georgia Pacific Corp, and Intrust Financial Corp. He has been the recipient of several awards from prestigious organizations and universities.
Koch is also known for his charitable causes. He has donated vast sums of money to numerous organizations such as American Civil Liberties Union, Cato Institute, Institute for Humane Studies, Mercatus Center, and Bill of Rights Institute.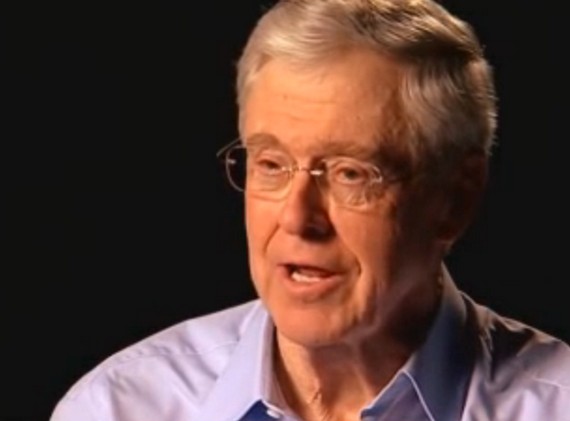 The Personal Life of Charles Koch
Charles Koch was born on November 1, 1935, in Wichita, Kansas, to Late Fred Koch and Mary. Harry Koch, Charles' grandfather was a Dutch immigrant who made West Texas his home. He was the founder of Quanah Tribune-Chief newspaper, and a founding shareholder of Acme, Quanah, and Pacific Railway. Koch has 3 brothers. All four brothers have had prostate cancer.
Koch attended MIT and was a fraternity member of Beta Theta Pi. In 1957, he graduated with a Bachelor of Science in General engineering. In 1958, he got an MS degree in Mechanical engineering, and a second MS degree in Chemical engineering, two years later.
Sponsored link
Koch worked at Arthur D. Little, Inc. after college. He moved to Wichita in 1961 and joined 'Rock Island Oil & Refining Company' his father's firm. He became the president of the medium-sized company in 1967 and renamed it as 'Koch Industries' to honor his father. The company soon grew by leaps and bounds. In 2006, it had a revenue of $90 billion, which was a growth of nearly 2000 times and represented a compounded annual return of 18 percent.
In 1980, Koch supported the candidacy of his brother David for Vice President of the US on the ticket of the Libertarian Party.
Charles Koch – Wife and Children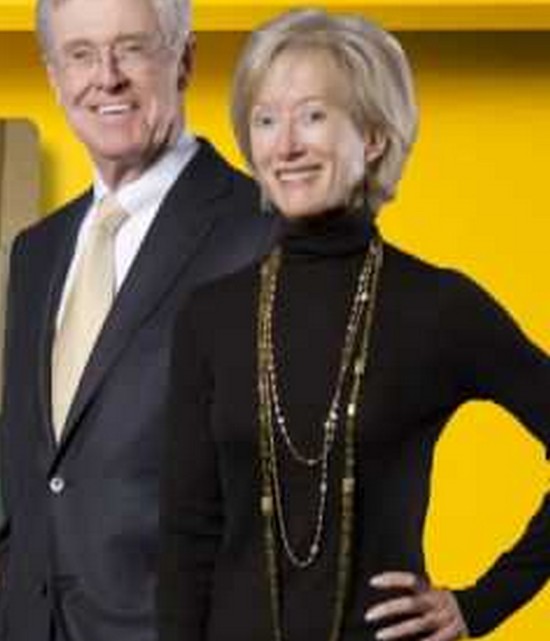 Koch married Elizabeth in 1972 and has remained married to her since then. The two of them have 2 children.
The Estates – Homes and Property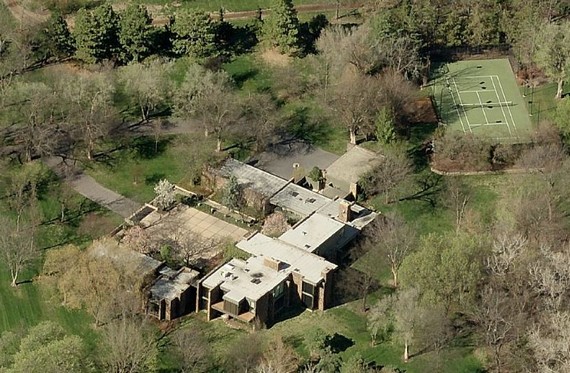 Charles Koch owns one of the most expensive homes in the world. The lavish mansion is located in Palm Desert, California, USA, and is one of the most prized possessions of the billionaire.The neighborhood is home to other famous personalities like Duane Hagadone, the publishing magnate, and Steve Garvey, former professional baseball star.
The opulent house has a comfortable, spacious, and fully-furnished interior area, while the external architecture is simply awe-inspiring. The mansion is enclosed in lush foliage and greenery and cocooned in a soothing, relaxing, and pristine environment. The road which leads up to the billionaire's home provides stunning panoramic views of the area.
  Philanthropy
Charles G. Koch Charitable foundation: Founded in 1980, this charitable foundation's main focus is to work towards the well-being and social progress of all mankind by advancing the continued development of economic freedom. It regularly makes substantial donations to over 180 universities and colleges as aid for research and education programs.Some of the major universities that get regular donations from this non-profit private foundation include Kansas State University, Brown University, University of Arizona, and the universities in the states of Florida, Utah, and Montana.This Koch foundation also donates to the 'Institute for Humane Studies' located at George Mason University.
The Koch Cultural Trust: Founded by Elizabeth, Koch's wife, this trust funds numerous creative artists and artistic projects.
Other philanthropic causes: Koch recently gifted $25 million to the United Negro College Fund. It was quite controversial and resulted in debates on the right and left.

The Koch brothers have also donated to varied causes that helped the Republicans take back the US Senate during the mid-terms. They have also supported Libre, a rapidly-growing initiative which is trying to garner the support of Latinos for minimal government.
Charles Koch: Trivia
A series of web videos were taken together and made into a film called 'Koch Brothers Exposed' in 2012. It alleged that Koch Industries was responsible for political and environmental offences.
Charles Koch released his book 'The Science of Success' in 2007. It elucidates his management philosophy popularly known as 'Market-Based Management.'
Sponsored link