Carlos Slim Helú is a Mexican business tycoon, philanthropist, and investor who carries out his business activities like an early twentieth century American capitalist. Instead of technology and innovation, Slim is more focused on the old factory system, monopoly, and economies of scale.
Sponsored link
Referred to by several other names such as 'Robber Baron of 21st century' and 'Warren Buffett of Mexico,' this telecom magnate has often been equated to the likes of Carnegie, Rockefeller, J P Morgan, Stanford, and such. Slim topped the list of the richest people in the world from 2010 to 2013. As of September 2014, Forbes has ranked him as the richest person in the world with a net worth of $81.6 billion. As of October 2014, his corporate holdings total up to approximately $78.5 billion.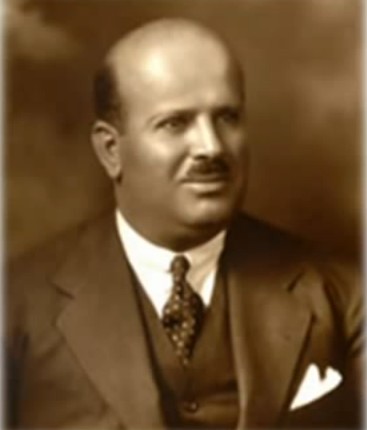 Via his main conglomerate, Grupo Carso, SA de CV, Slim has widespread holdings in numerous Mexican companies pertaining to varied industries such as real estate, communications, media, airlines, retailing, finance, and technology. Slim is currently the CEO and Chairperson of his telecom companies América Móvil and Telmex. In 2010, the former was the biggest mobile-phone carrier in Latin America. By the end of that year, it accounted for nearly $49 billion of the net worth of Carlos Slim. As he grows older, Carlos has given additional and increasing responsibilities of running his empire to his three sons and three son-in-laws.
The multi-billionaire with a difference is the first richest person to have come from a developing nation. His old style of carrying business is also reflected in his lifestyle. His class and tastes are traditional; he only craves for classical sculptures and paintings by greats such as Da Vinci, Rodin, Michelangelo, and Renoir. These are his only vices, if they can be termed thus!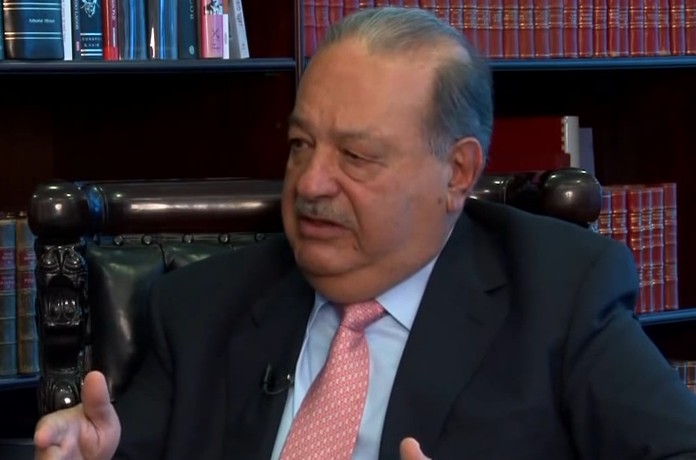 Despite his immense wealth, Carlos Slim lives in a 6 bedroom modest house located at a distance of about 3 miles from his office. He has no interest in conspicuous consumption and hence does not own palatial homes around the globe or luxurious super yachts. He even does not have a fleet of expensive cars and still prefers to drive on his own. He loves the New York Yankees, but has no interest in buying or running the baseball club, or any baseball club for that matter.
Personal life

Slim was born to Julián Slim Haddad and Linda Helú on January 28, 1940. Both his parents were Maronite Catholics. His father had immigrated to Mexico from Lebanon when he was only 14 years old. His mother was also of Lebanese descent. Her parents had immigrated to Mexico, and she was born in the Mexican city of Parral, Chihuahua. Julián Slim and Linda Helú married in August 1926 and they had 6 children including Carlos.
Just like other people of Lebanese origin, Slim also likes to live a simple family life, which is almost the opposite of the lifestyle of numerous billionaires around the world. Slim is very much a family man.
Carlos Slim – Wife and Children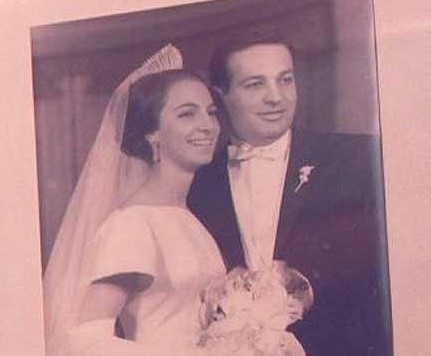 In 1967, at the age of 26 years and with a net worth of about $40 million, Slim married Soumaya Domit and remained married to her till her death in 1999. Their marriage was amicable and very successful by today's standards. Carlos has stated that she was his spiritual and emotional strength. The name 'Carso' has been derived from the 1st 3 letters of Carlos and the 1st 2 letters of Soumaya. Slim also founded the 'Museu Soumaya,' the largest Art museum in America in the memory of his dead wife. He also underwent heart surgery in the year 1999.
Mr. Slim has six children Carlos Slim Domit, Marco Antonio, Soumaya Slim Domit, Patrick, Johanna and Vanessa.
 The homes and estates of Carlos Slim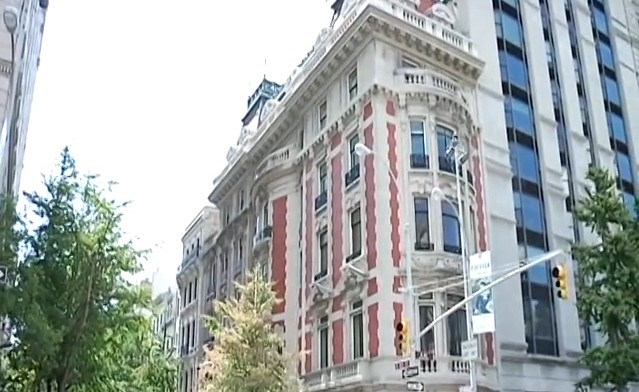 Sponsored link
Lomas de Chapultepec home: It is a modest 6 bedroom house where Slim has been living for nearly 40 years. The house was constructed in the 1930s.It is located about 3 miles from his childhood home and about 3 miles from his office. Slim moved to this house after his marriage.The neighborhood is posh and home to the most influential and richest people in the country. Lomas means hills in Spanish. The upscale area features large homes and modern streets.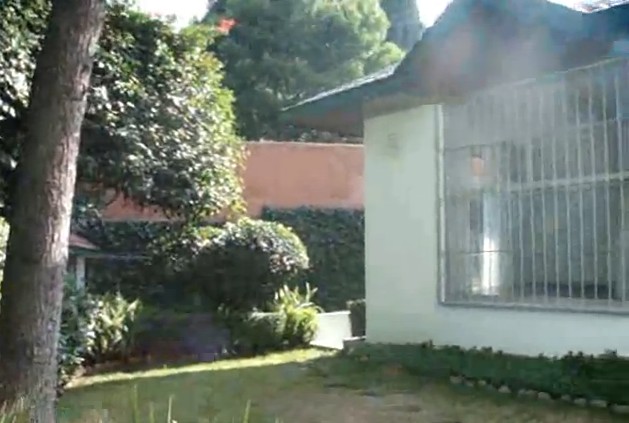 Duke Semans Mansion: Located at 1009, corner of Fifth Avenue, Manhattan, New York, the Duke Semans Mansion is a 1901 Beaux arts house and one of the prized possessions of Slim. The sale of the house was kept very secretive. It is the only mansion in Manhattan to be sold directly. The previous owner was fertilizer tycoon Tamir Sapir who sold the mansion to Slim for $44 million. The neighborhood is the most posh in the area; other residents of the area include Harrison Ford, Donald Trump, Jennifer Lopez, and Ralph Lauren.

Spread over 19,000 sq. feet and across eight levels, the Duke Semans Mansion consists of 12 bedrooms, a clinic in the basement, 14 bathrooms, 3 big windows towards the west, and several windows on all the other sides. The décor is typically Beaux Arts residential architecture. It features a gothic-like marquee over the main door, marble flooring, walls with creative beaux arts work, and a wooden vintage fireplace.
 Carlos Slim –  Cars

Slim owns just two cars, a Bentley Continental Flying Spur and a Mercedes 4×4. He prefers to drive his Mercedes from home to work and back on his own.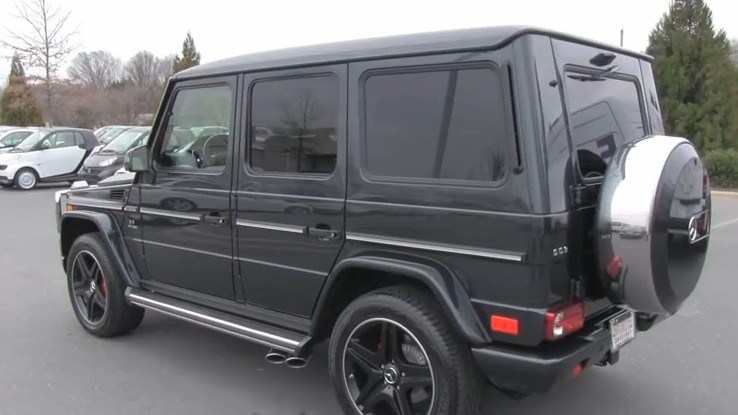 The Mercedes 4×4 is a black custom-painted, heavy-duty, navy military styled vehicle. Mexico City is known for its high crime rate. Hence, Slim's bodyguards follow him in other vehicles when he is driving to work.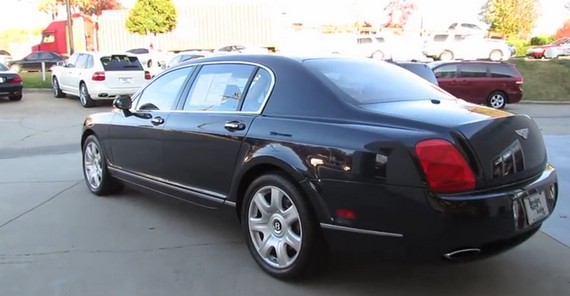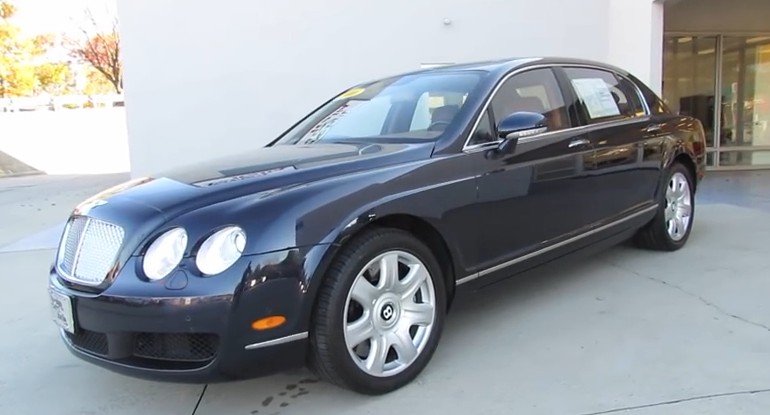 The Bentley Continental Flying Spuris an ultra-luxurious sedan which perfectly combines meticulous finish and pure comfort with the classic British car design. It is also a fast car and can go from 0 to 60 in only 4.9 seconds.
Carlos Slim –  Philanthropy
Slim created the Foundacion Telmex, a philanthropic foundation, to fund and develop programs related to education, health, and social upliftment of the people of Mexico. He has committed a charity of about $6 billion to this foundation.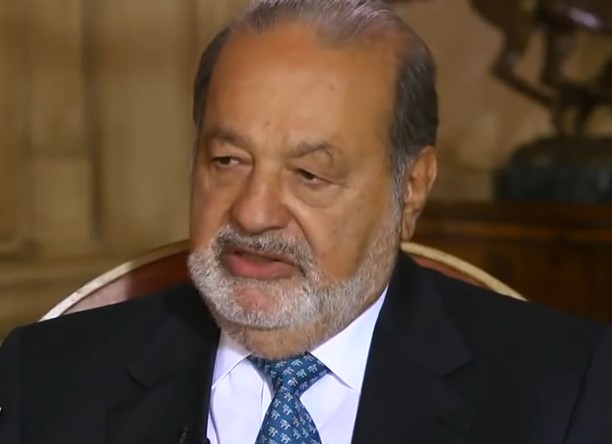 Slim has offered extensive aid to Latin America via Foundacion Carlos Slim. He donated $110 million to The ALAS Foundation and has committed $100 million for poverty alleviation in Latin America. Slim created the ICSS or Institute of Health Carlos Slim to fund and develop programs that will help solve health problems in the region.
Sponsored link