Known to be one of the finest American actresses, Carla Gugino is particularly known for her roles in Spy Kids, Sucker Punch and Watchmen. She starred in several popular movies like American Gangster, Night at the Museum, Race to Witch Mountains among many others.
Sponsored link
Early life
Carla Gugino was born on 29th August, 1971in Sarasota, Florida. Carla's father was an orthodontist who was of Italian descent whereas her mother was of English-Irish descent. Carla took acting classes when she was a teenager as her aunt suggested her to do so. She has also worked as a teenage model. When she was 16 years, she was legally emancipated and her parents were extremely supportive of this.
Carla claims that she has lived two childhoods. Her parents separated when she was only two years old; so she used to travel between her father's place at Sarasota and California where her mother used to live. She recalls that her father's home was big and beautiful with a swimming pool and tennis court. She used to spend her summers in Europe.
Carla Gugino – TV and Film Career
The television work that she did during the late 1980s as well as early 1990s included her prominent appearances on Who's the Boss?, Saved by the Bell, ALF, M.D, The Wonder Years along with her recurring role on Falcon Crest.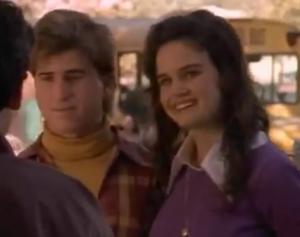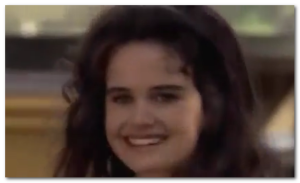 Coming to her film career, the 1.65 meter tall Carla Gugino first appeared in the Shelley Long film, Troop Beverly Hills. In 1993, she co-starred with Pauly Shore in the film, Son in Law which is a romantic comedy. Bon Jovi's "Always" released in 1994 in which Carla Gugino appeared in the video. In the year 1995, Guginomade an appearance in the BBC miniseries as Nan St. George. In the year 1996, she played Michael J. Fox's love interest in the 1st season of the television series Spin City. She even starred in Brian De Palma's Snake Eyes with her co-star Nicolas Cage.
Sponsored link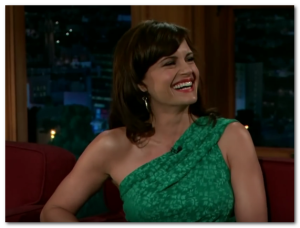 In the final season of Chicago Hope, she was seen playing the role of Dr. Gina Simon which aired during 1999–2000. She had made her appearance felt in remarkable ways in many of the popular movies and television series including Californication, Entourage, etc. She was honored in 2009 by the National Italian American Foundation also known as NIAF. She received NIAF's special achievement award for entertainment at the 34th anniversary gala of the foundation which took place in Washington, D.C. The award was presented by Gugino's close friend who is also an actress, Connie Britton.
Carla Gugino – Boyfriend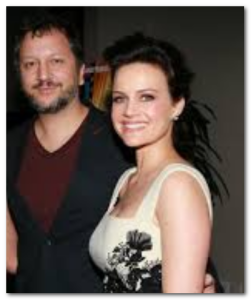 As of 2005, Gugino was believed to be dating her collaborator who is also a producer, director, and writer and goes by the name Sebastian Gutierrez. She stated that they don't have any plans to get married as she feels marriage is not really important to the couple as they enjoy being boyfriend and girlfriend which is quite fun and sexy at the same time. She also claims that it is their desire to be with one another which is holding them together, nothing else
Carla Gugino – Net Worth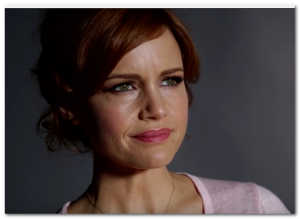 She is still making appearances in television series and films and her net worth is estimated to be 14 Million Dollars
Sponsored link