Candace Cameron Bure is one of the popular faces of the iconic TV sitcom 'Full House'. She played the character of DJ Tanner, the eldest daughter of Danny Tanner. When the show started, Candace was just 10 and by the time the show wrapped up in 1995, she was all of 18.
Sponsored link
Candace Cameron was born on April 6, 1976 to Robert and Barbara. She is one among the four children, her elder sister Kirk is also an actor. She started her career acting in TV commercials as a little kid. She had a guest role in TV shows like St. Elsewhere, Growing Pains and Who's the Boss. Not many know that she had auditioned for another cult TV show of the late 80s and early 90s, 'Small Wonder', to lose to Tiffany Brissette.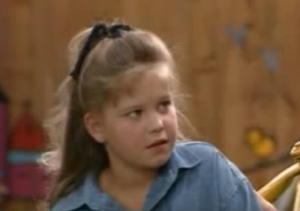 Cameron's career turned around for the better when she was cast as the eldest daughter of Danny Tanner in 'Full House'. When she was doing Full House, Candace went on to movies for TV like She Cried No, No One Would Tell and Camp Cucamonga. She was also a part of the movie 'Punchline' which featured the likes of Tom Hanks and Sally Field. Post Full House, Cameron acted in shows like Boy Meets World and Cybill.
In 2007, Cameron co-starred with Tom Arnold in the TV movie 'Moonlight and Mistletoe'. She was a part of the TV series 'Make It or Break It' in 2009, a drama show based on a teen gymnast. In 2014, Cameron was one of the competing celebrities in 'Dancing with the Stars' Season 18. She along with her partner Mark Ballas, ended up securing the third place in the competition.
Sponsored link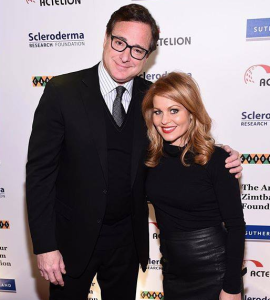 Cameron Bure makes a comeback in 'Fuller House', the spinoff to 'Full House' to be aired on Netfix in 2016.  She will reprise the role of DJ Tanner and play mother to three boys. She has also been signed as the co-host of the 19th season of 'The View'.
Candace Cameron – Husband
Candace Cameron married Valerie Bure (NHL hockey player) and added 'Bure' to her last name. In fact, Dave Coulier who played her uncle in Full House introduced Valerie to Candace. Cameron Bure has three children – a daughter and two sons.
Candace Cameron – Net Worth
The 1.57 meter petite actress is worth $10 million.
Sponsored link