Brian Acton is an American internet entrepreneur and computer programmer, better known as one of the co-founders of popular mobile messaging app WhatsApp.
Sponsored link
In Feb. 2014, Acton and his business partner Jan Koum sold their company WhatsApp Inc. to Facebook Inc. for a whopping $19 billion cash and stock deal. As per Forbes, Acton had a shareholding of nearly 20 percent in the company, which got his total net worth to about $3.8 billion after the sale. Acton currently sits on the board of Facebook.
The Life and Career of Brian Acton
Brian Actonwas born in 1972. He spent his childhood days in Michigan and grew up in Florida with a professional golfer as his stepfather. His mother operated a freight shipping company. It was she who taught him the different ways of running a business, managing payroll, and other business operation insights. Acton would use these learnings much later in life after he co-founded his company.
Acton attended Stanford University and studied computer science. He graduated in 1994. While still in college, Acton worked as a systems administrator in 1992 for the firm Rockwell International. He then got a job as a product tester at Adobe Systems and Apple. Inc. After graduation, he applied for a job at Yahoo Inc. and became the 44th employee of the Internet giant in 1996.During this period, Acton had invested heavily in the dot com sector and lost millions when the bubble went bust in 2000. This gave him the experience of doing business in the IT sector.
Acton met Koum when the latter was working as a security tester at Ernst&Young. In 1998, Koum started working as an infrastructure engineer at Yahoo. The two of them spent the next 9 years as employees at Yahoo. Both of them left their jobs on the same day in September 2007. They travelled across South America, had adventures, and played lots of ultimate Frisbee. Upon their return, Acton and Koum applied for jobs at Facebook as well as Twitter; both were rejected.
In Jan. 2009, Koum purchased an iPhone. While browsing through the mobile, he realized that the still nascent App Store would become a big commercial success in the future and would give birth to an entire new industry of applications. He consulted Acton and other friends about developing a mobile messaging app. Acton came on board and provided his Yahoo earnings as investment. Koum decided to name the application as "WhatsApp" because it sounded like the greeting 'what's up.' Subsequently, the company 'WhatsApp Inc.' was incorporated in California on 24th February 2009.
Sponsored link
WhatsApp: A Brief History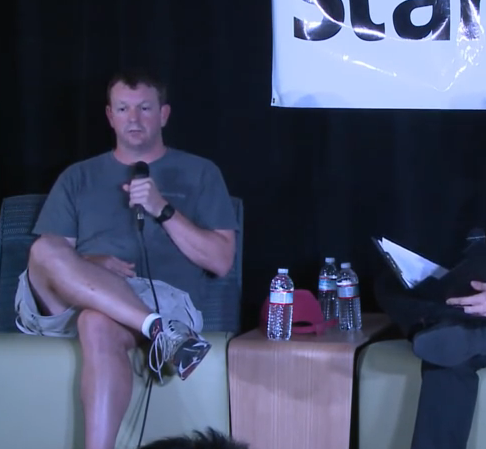 Acton and Koum wanted to develop an app that was free from ads. They had spent a combined 20 years at Yahoo targeting users with ads and had come to the realization that ads are not the first thing that users want to see on their apps. In fact, according to Acton ads tend to be disruptive of the aesthetics; they interrupt the train of thought and are insulting towards the intelligence of the user.
Acton also knew that a substantial percentage of the engineering workforce at Internet companies spent hours collecting data about the user and his/her habits, and then used them to create a customized advertisement banner. This according to him was wasteful as users mostly avoided the ads and really do not want them in the first place. Hence, Acton and Koum wanted their new application to do away with the need for collection of user data.
It may be noted that WhatsApp does not collect personal data like name, address, gender, age, etc. Users can get their registration authenticated with just a phone number, thereby eliminating the frustrating need to remember a user id and password. Also, after the messages are delivered, they are deleted from the serves of WhatsApp.
So, without ads, how was WhatsApp going to make money or even sustain itself? Acton and Koum decided to charge the users. They decided to charge a one-time fee of $.99 to iPhone users during installation. Android users did not have to pay anything for the first year after installation; they were however charged $.99 every year after that. This meant that with a user base of millions, the duo would end up making millions every year.
It may be noted that WhatsApp Inc. had almost nil investment from outside. The company had only about 30 people as employees. All the software development, bug-fixing, and upgrade work was done in Russia, at a fraction of the cost in the US. This meant that a majority of the earnings from WhatsApp went straight into the pockets of Acton and Koum.
With all this in mind, and with the mission of bringing affordable, rich, and reliable messaging services to every phone on the planet, Acton and his partner conceptualized, developed, and eventually launched WhatsApp. Over the years, Acton looked after taxes and bills, while Koum paid attention to the product.
With over 600 million active users, WhatsApp is the largest mobile messaging platform and service on the planet. Most of the users are not from the United States.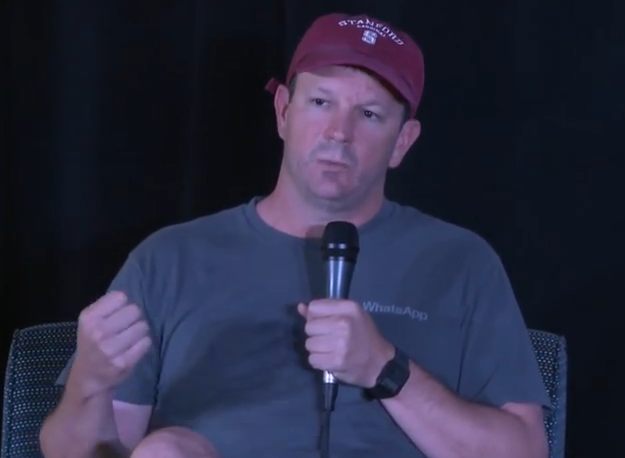 Brian Acton – Wife and Son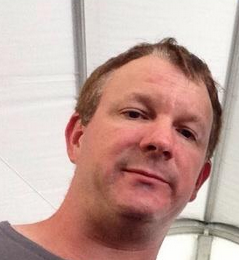 The fun-loving billionaire lives in Mountain View California, with wife Nancy and their one year old son.
Sponsored link