Brad Pitt has been hailed one of the most influential and popular celebrities in Hollywood. Known to be one of the best looking men in the entertainment industry, the actor evolved himself into the mantle of a producer, as well.
Sponsored link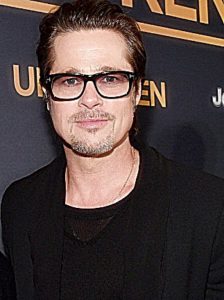 Early life
William Bradley Pitt was born on December 18, 1963 in Shawnee, Oklahoma. While his father William Alvin Pitt ran a truck company, his mother Jane Etta is a school counsellor. Brad has two younger siblings, Douglas and Julie Neal. When he was a kid, the family moved to Springfield, Missouri.
Pitt studied in Kickapoo High School, after which he started his college education in the University of Missouri (1982). His main subject was journalism with an emphasis on advertising.  While he was fascinated by advertising, he was intrigued by the idea of story-telling and powerful performances. Aware that a career in movies was not possible in Missouri, Pitt quit his education and moved to Los Angeles, where he enrolled into an acting course, and took on odd jobs to support himself. Acting coach Roy London had a huge role in grooming his acting skills.
Brad Pitt Childhood Pictures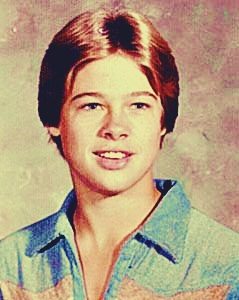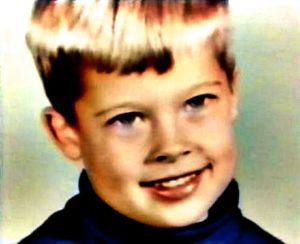 Career Rise and Best Movies
Brad Pitt began acting professionally since 1987 with roles in movies like No Way Out, Less Than Zero and No Man's Land; all of these roles were uncredited to him.  He also debuted in a TV show on NBC called 'Another World' where he was in two episodes. He started getting roles in a few TV shows. Finally in 1988, he got his first leading role an actor in the movie 'The Dark Side of the Sun', a US- Yugoslavian coproduction.  The film was shelved because of the Croatian War of Independence only to release in 1997.
After dabbling  in supporting roles in a few movies for the next few years, Brad Pitt finally found widespread acceptance for his supporting role in the movie 'Thelma & Louse' (1991). After this breakthrough, Pitt never looked back as he triumphed in movies like  A River Runs Through It (1992), Legends of the Fall (1994), Interview with the Vampire (1994), Seven (1995), 12 Monkeys (1995).
Pitt then starred in his most popular film 'Fight Club' (1999) and followed it up with another big hit 'Ocean's 11' (2001).  He made a remarkable impact in the sequels of the latter,  Ocean's Twelve (2004) and Oceans' Thirteen (2007).
In terms of commercial success,  Brad Pitt's biggest hits have been Troy (2004), Mr & Mrs. Smith (2005) and World War Z (2013).  He has received Academy Award nominations thrice, so far, 12 Monkeys (1995),  The Curious Case of Benjamin Button (2008) and Moneyball  (2011).
Brad Pitt made some of the most acclaimed movies as a producer.  The Departed (2006) and 12 Years a Slave (2013) went on to win Academy Award for The Best Picture, while movies like Moneyball, The Tree of Life and The Big Short were among the Best Picture nominations.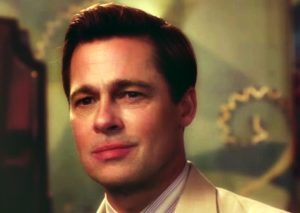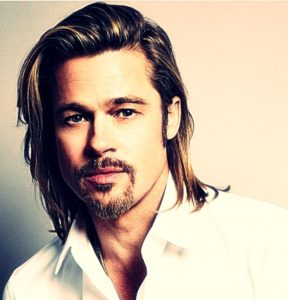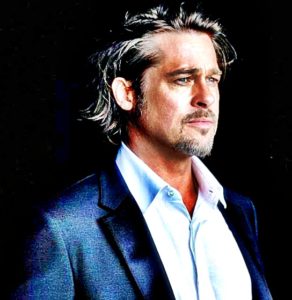 Brad Pitt – Affairs
While the high-profile relationship with Angelina Jolie is highlighted, the 1.80 meter tall  Brad Pitt dated a string of co-stars during the 80s and 90s which included Jill Schoelen, Robin Givens, Juliette Lewis and Gwyneth Paltrow. Pitt was in a relationship with Paltrow for five years, from 1994 to 1997.
Pitt fell in love with Jennifer Aniston in 1998 and married her two years later, in Malibu.  The marriage seemed strong and a rare example of couple solidarity in the tinsel-town fraught with fickle relationships. It was a shock to the media, when the couple announced their divorce in 2005. The reason for divorce was quoted as 'irreconcilable differences'. Brad and  Jennifer maintained that over the years, they have continued to remain friends.
The media had reasons to believe that Brad Pitt was cheating on wife Jennifer Aniston with Angelina Jolie. While Pitt denied cheating, he admitted that he was smitten by Hole while working on the movie 'Mr and Mrs. Smith'.
Barely a month after Aniston and Pitt divorced, in April 2005, he was seen with Angelina Jolie and her son Maddox at a Kenyan beach. The two were often seen as a close-knit pair,earning them the tag 'Brangelina'.
On January 11, 2006, Jolie announced that she was pregnant with Pitt's child. The couple were engaged  in 2012, after seven years of dating.  Jolie and Pitt married on August 23, 2014 in a privately held ceremony at Chateau Miraval (France)
Brad Pitt – Angelina Jolie divorce reason
On September 19, 2016, Jolie filed for divorce from Pitt, the reason was attributed to irreconcilable differences. Social media went berserk with Facebook trending the news in 'red'. The attorney Robert Offer, who represented the actress stated, "This decision was made for the health of the family. She will not be commenting, and asks that the family be given its privacy at this time." The official date for separation was September 15, 2016
Reports stated that Jolie asked for physical custody of children.  The reason for divorce is not attributed to any third party but over parenting. Reports also suggest that the couple took the step because of the kids, temper issues and substance abuse.  Jolie was apparently concerned and troubled with the way Pitt was parenting the children, she believed his consumption of alcohol and weed coupled with 'anger problem' was a bad influence on the children. In a press statement Pitt stated "I am very saddened by this, but what matters most now is the well-being of our kids, i kindly ask the press to give them the space they deserve during this challenging time.
Sponsored link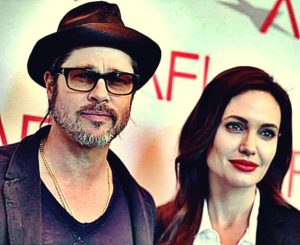 Brad Pitt – Children
The couple have six children,  Maddox, Zahara and Pax are adopted children, while Shiloh (2006) and twins Knox Leon and Vivienne Marcheline (2008) are biological ones. While Shiloh's first pictures were sold for astronomical amounts, the proceeds of which were donated to charities in Africa, the first pictures of Knox and Vivienne were sold combined to Hello! and People for $14 million, making the pictures the costliest celebrity pictures ever.  The proceeds were donated to the Jolie – Pitt Foundation.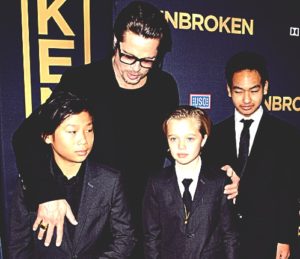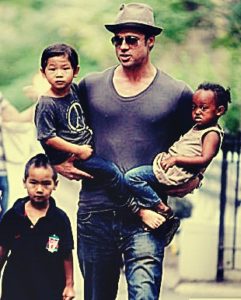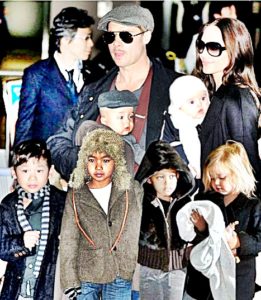 Brad Pitt – Divorce, Alimony and Prenuptial agreement

Pitt is not liable to pay Jolie alimony as she did not seek spousal support, she simply sought full physical custody of the six children. It is not clear whether Jolie and Pitt had prenuptial agreement, so in the absence of this, any of the assets and properties wherein both names were registered on the title deeds during and after marriage, could be divided between them depending on the terms of separation. The couple have a $60 million mansion in France, a house in New Orleans ad many homes in California.
Pitt had to go through a costly divorce process with Aniston. In 2005, the couple reached a $60 million settlement, with Aniston and Pitt getting $29  million and $31 million respectively.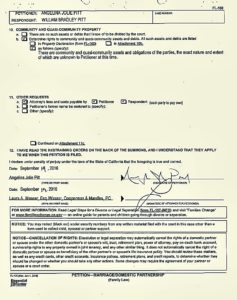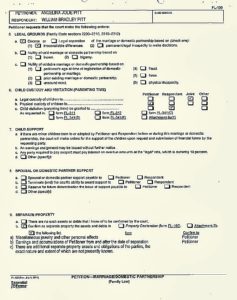 Brad Pitt – Net Worth
The actor-producer's net worth is $250 million, Together with his ex-wife Jolie, the Brangelina net worth is $410 million.
Brad Pitt – House
Before his marriage to Jennifer Aniston, Brad Pitt bought a huge home in Los Feliz neighborhood, which extends to 5300 square feet. The property was then worth a mere $1.7 million. Pitt owned another palatial home in Malibu, which he sold to Ellen DeGeneres.
Brad Pitt owns several properties along with  Angelina Jolie, which includes the historic New Orleans house, worth $6.5 million.  In 2007, the couple bought a house near Waldorf Astroia Towers in New York City. They also have a $5 million ranch property in Santa Barbara, California, which sprawls across eleven acres and is used as a vacation home.
Brad Pitt and Angelina Jolie are the proud owners of Chateau Miraval,  a property befit for kinds and queens, in Correns, France.  Sprawled across 1200 actress, the property includes 35 rooms, with additional rooms available on rent. The property is elegantly decorated with vineyards, olive trees, pine forests, a private lake and a moat.  This house was bought for $12  million, in  2012.
Sponsored link