Born on the 28th of October 1955, William Henry "Bill" Gates III is one of the wealthiest men in the world and is considered as one of the most influential people of the last century. He is an American business tycoon, investor, philanthropist, inventor, and computer programmer. He is the former chairperson and chief executive of the largest PC software company in the world, i.e., Microsoft Inc. which he founded with Paul Allen.
Sponsored link
Bill Gates – Net Worth
As on July 2017,  Bill Gates has a net worth of $90 billion.  In fact, he has been making it to the list of the top ten wealthiest people in the world (Forbes) ever since 1987. As of January  2016, Bill Gates' was worth aproximately $87.14 billion according to Wealth X.  He held the top position for the richest person in the world  for 12 consecutive years from 1995 to 2007. He was the wealthiest American in 2011 and the second richest in the world. He regained the top position in May 2013, lost out to Carlos Slim in the following months after donating $30 billion of his wealth to charity. Gates rose up as the wealthiest person in the world in October 2017, a feat that has remain unbroken ever since.

Contributions to the Computer World
Bill Gates is regarded as the pioneer of the 20th century computer revolution. He was interested in software from a very early age and began programming when he was just 13 years old.His aggressive approach to business and his user-oriented inventions made him the richest entrepreneur in the world. His business tactics, often considered as anti-competitive, were the subject of widespread criticism. Even the judiciary ruled against his company in some cases.
Gates was the chief software architect and CEO at Microsoft. He was also the single largest shareholder in the company till May 2014. He stepped down as CEO in Jan 2000, but retained the position of the chairperson. In Feb 2014, he stepped down as chairperson and took the role of a technology advisor to support Satya Nadella, the new CEO of Microsoft.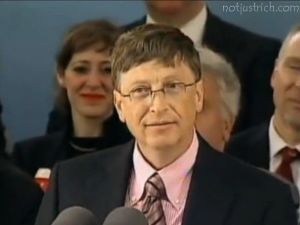 Towards the end of his career at Microsoft, Gates donated large sums of money to scientific research, improvement of health in poor nations, eradication of poverty and diseases, and to numerous charity organizations via the Bill & Melinda Gates Foundation which was established in the year 2000. His philanthropic endeavors have encouraged several other corporates to engage and participate in charitable causes. Gates has also co-written and authored many books which include The Road Ahead and Business @ The Speed of Thought.
Money Facts
It is said that Bill Gates earns $250 every second, which means $20 million daily and $7.8 billion annually. So, if he dropped a $250 dollar, he wouldn't need to waste four seconds to pick up, because by that time, he would have earned $1000. If Bill Gates were a country, he would be the 37th richest nation in the world.
Though Mr. Gates has pledged to give away half of his wealth, he still stands humbled as the most generous person on the Earth with life-time donations exceeding $27 billion. He still earns money at a faster rate than he gives away.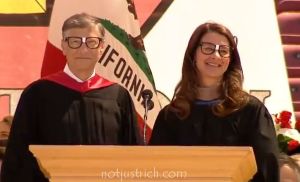 Bill and Melinda – Dating and Marriage

Bill met Melinda for the first time at a Microsoft press event in Manhattan, New York, in 1987. They dated for some years and got engaged in 1993. Bill diverted his chartered plane to Omaha where Warren Buffet had arranged for a jewelry store to remain open. The engagement ring was picked in this dramatic style.
Bill and Melinda got married on the Hawaiian island of Lanaiat the 12thtee of the Manele Bay Hotel golf course, on January 1 1994, in the company of family and close friends like Buffet, Allen, Katharine Graham, and Craig McCaw. Gates had booked all the rooms in the hotel as well as chartered all helicopters in the area to ensure the privacy of their wedding celebrations.
Children
Bill Gates has three children, Jennifer Katharine (born in 1996), son Rory John (born in 1999) and daughter Phoebe Adele (born 2002).
Sponsored link
Consider Jennifer has a penchant for horseback riding, the proud father bought an $18 million equestrian estate north of San Diego. The property includes a three quarter mile race-track, five barns, a guest house and an olive grove.
Bill Gates' home
Bill Gates resides with his family in a lake-facing house named Xanadu 2.0. Constructed in a Pacific lodge design, the ultra-modern home is spread across more than 66, 000 sq. feet, consists of a waterfront area of about 500 feet, and is carved into a hillside overlooking Lake Washington. The earth sheltered residence, replete with the latest technology, consists of 7 bedrooms, 6 kitchens, 24 bathrooms with 10 full baths, and 6 fireplaces. The interiors of the home are made from 7 different kinds of stones and lots of glass and varied woods. The house address is 835 73rd Ave NE, Medina, WA 98039.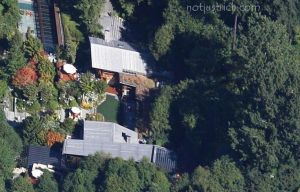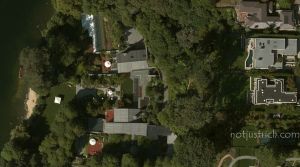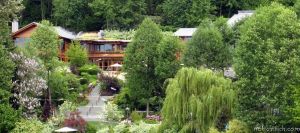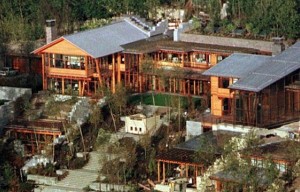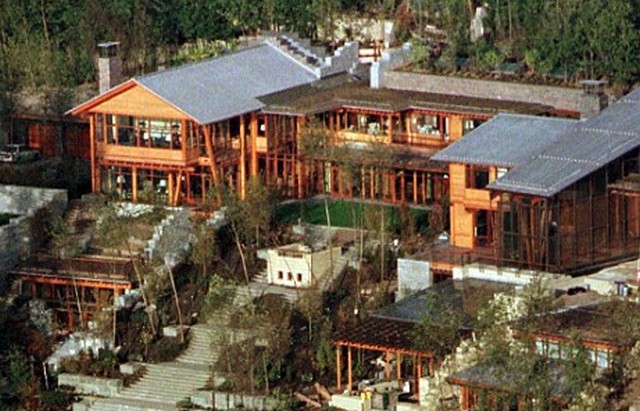 The numerous facilities at this opulent residence include a big private library with an oculus and a dome-shaped roof; a luxurious steam room and a lavish sauna; a four-car attached garage; an Olympic-sized secluded swimming pool along with a floor decorated in fossil motif and an underwater music system; a 20-seater art deco theater with a 22-foot wide video display; and a trampoline room adorned by a 20-foot ceiling.
No other house can match the ground breaking technologies available at Gates' home. Computer-controlled lights slowly turn on after entering the house; the intensity of these lights change as per the intensity of outdoor light. Every gadget in the house, from temperature to TV, can be controlled via portable touch pads. Speakers are hidden inside the walls and music follows you from one room to another. Guests wear a special pin after entering this fascinating home. The pin helps connect to the numerous electronic services in the house which then automatically adjust to the taste of the visitors.
Xanadu 2.0 cost seven years to build and cost $63.2 million. In 2009, property taxes were computed to be at US $1.063 million on a total appraised value of US$147.5 million.
The island of Bill Gates
The fortune made by Gates through Microsoft has allowed him to buy The Grand Bogue Caye, the largest island in the Republic of Belize.This captivating wonder of nature is 314 acres in size and consists of coral flats, large gorgeous beaches, forests, and an incredible assortment of marine life such as tunicates, kaleidoscopic sponges, dolphins, and glistening starfish.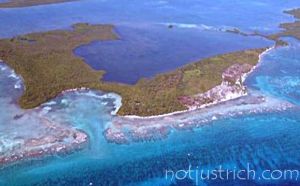 The surrounding waters tend to change colors, from the palest of greens to the deepest of blues, thereby adding to the beauty, spirituality, and enigma of the island.
Bill Gates – Car Collection, Collectibles and Hobbies

Bill is an avid art collector. Over the years, he has purchased 'Lost on the Grand Banks,' an oil painting by Winslow Homer for $36 million; 'Polo Crowd' by George Bellows for $28 million; 'Room of Flowers' by Frederick Childe Hassam for $20 million; 'The Nursery' by William Merritt Chase for $10 million; Andrew Wythe's 'Distant Thunder' for $7 million; and the Codex Leicester book for $30.8 million.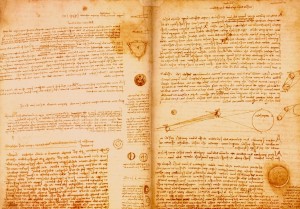 Bill is a self-professed speed lover. He owns the 1988 Porsche 959 Coupe which was once billed as the fastest street–legal production car in the world; a customized Porsche 911 Carrera, one of the fastest cars in the world; and the Porsche 930, purchased during his early days at Microsoft. All the 3 cars have luxurious deluxe interiors.
Bill likes listening to music and Frank Sinatra is one of his favorites.
Gates is a voracious reader and loves reading journals and magazines. No wonder that he has a humungous private library built at his waterfront home.
Gates is also associated with The Giving Pledge campaign which encourages America's wealthiest to commit most of their wealth to charitable causes.
Bill likes to holiday at the Apussuit Adventure Camp, an isolated skiing resort in West Greenland.
Yacht
Bill Gates does now own a yacht but he did rent out one in August 2014 for $5 million for a week. He went vacationing with his family on-board the super-yacht 'Serene' along the coast of Sardinia, Italy. The 436-ft yacht belongs to vodka-magnate Yuri Scheffler and is valued at $330 million.
Sponsored link