Beyoncé Giselle Knowles-Carter is an actress, song writer, record producer and singer from America. This R&B artist rose to fame while serving as the lead singer of the girls group named "Destiny's Child". The group became one of the world's best selling groups of all time. No pop star was as polished and  as poised as Beyoncé Carter, during the 2000s.
Sponsored link
The records speak for themselves. In her career, so far,  Beyonce has sold more than hundred million records as a solo artist.  She sold 60 million when she was a part of 'Destiny's Child'. She has won 20 Grammy Awards, making her the most nominated person in the history of Grammy Awards.  Time Magazine has called Beyonce one of the most influential people in the world for two years, while Forbes recognized her as the most powerful female musician of 2015.
Early life and background
Beyoncé was born on 4th September in the year 1981 in Houston, Texas, to Mathew Knowles, a Xerox sales manager, and Celestine "Tina" Knowles, a hairdresser and salon owner. Beyoncé's name is a tribute to her mother's maiden name, Beyincé. Her younger sister Solange also serves as a singer.
Beyoncé was groomed for stardom from an early age. She was fascinated with music and dancing from the early days of her childhood.  Beyoncé won a school talent show when she was just seven years old. She also established a girls group with some of her friends.  This group later became famous as Destiny's Child.
She received her former education from St. Mary's Elementary School. In the year 1990, she enrolled in a music magnet school named the Parker Elementary School. She also attended the high school for the Performing and Visual Arts. After that she joined the Alief Elsik High School.
Beyoncé was also an active member of the choir at St. John's United Methodist Church for two years. She used to serve there as a soloist.
Career achievement
Beyoncé Knowles wanted to be more than a performer from the early days of her childhood. She had reached that goal, by the age of 21. Beyoncé became popular not just in her selected field but also as a brilliant actress. In the year 1997, the album named "Destiny's Child" released their self- titled debut album. The first album became their first major hit. In 1999, they released their second album named "The Writing's on the Wall". It also achieved huge success. The third album, "Survivor" was even a bigger hit than its forerunners.
Inspired by the success of her girls group, Beyoncé began her solo career with her debut solo album called 'Dangerously in Love'. The album was released in the year 2003. The songs were inspired by hip hop, R&B and Arabic music. The album established her as a solo star as it was a huge hit.
In the year 2006, on her 25th birthday, she released her next album 'B'Day'. The songs of that album were inspired by music styles like hip hop, R&B and funk.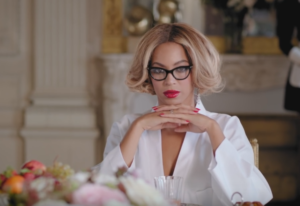 Beyoncé released her next album 'I Am… She also performed in a mixture of R&B ballads, midtempo pop, Europop and electropop genre in that album. The album sold over eight million copies worldwide.
Apart from her music career, Beyoncé has also appeared in several movies including 'The Pink Panther', 'Carmen: A Hip Hopera', 'Epic' and 'Obsessed'.
Beyoncé has received 17 Grammy Awards from 46 nominations. She is also the receiver of nine BET Awards from 30 nominations.
The 1.69 meter tall singer has launched her brand new album named Lemonade on 6th February, 2016.  It was available online to be purchased through Tidal (a music streaming company that she co-owns with her husband Jay Z). It has been well-received by critics as well as in popular circles.
Sponsored link
Beyonce – Husband and Children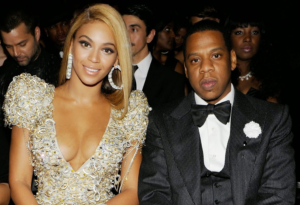 Beyoncé is married to popular singer Jay-Z. They met in 2002 while collaborating for the song "03 Bonnie and Clyde". On 7th January, 2012, Beyoncé gave birth to their daughter Blue Ivy Carter.
Beyonce – Net Worth
This famous personality has a net worth of $335 million.
House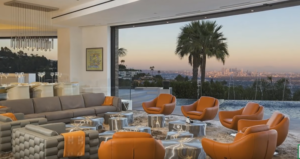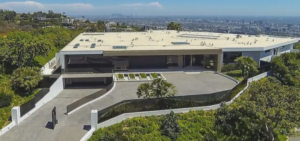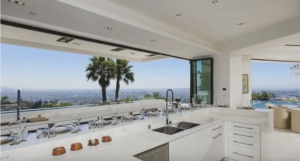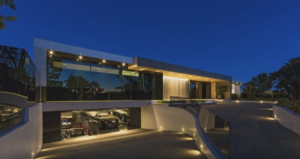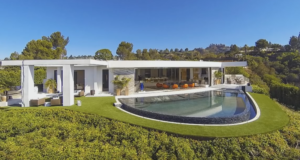 Recently, the whole family has moved into their new home in Bridgehampton, New York. With a cost of $43,500,000, the 31,000 square foot house has twelve bedrooms, walnut library, bowling alley, and virtual golf, rock climbing wall, disco, media room and an indoor skateboarding ramp.
Sponsored link