Barbara Walters is known to be one of the greatest TV stars of all time. She is a popular American newscaster, journalist, author and TV personality. She has hosted the morning show Today, ABC Evening News, The View and TV news magazine 20/20.
Sponsored link
Barbara Walters was born to Jewish parents on September 25, 1929. As a child, she saw her parents escalating between richest and poverty because of her father's involvement in once deemed inconsistent show-business, where he worked as a booking agent.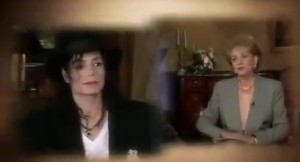 Success Story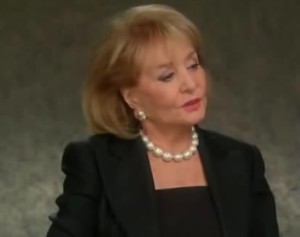 Walters carved a niche for herself as TV personality when she got to write and produce content for stories based on women' interest on The Today Show for NBC. During that time in the early 60s, she would con-anchor the program with Hugh Downs. With time, people began to love her anchoring ability and her ability to strike chord with viewers. After Mr. Downs quit, the show's main host was Frank McGee. After McGee died, Barbara Walters was given the title of a co-host. In fact, she became the first woman to anchor a news program. She hosted the Today Show with Jim Hartz. Two years on, she became the first female co-anchor for evening news when she co-hosted ABC Evening News.
From 1979 till 2004, Walters worked as a producer and co-host for 20/20, the ABC Newsmagazine, co-anchoring the program with Hugh Downs. She has been one of the longest hosts for ABC News, anchoring, reporting and producing content all the way from 1976 to 2010. Walters retired from ABC News and The View (where she began working from 1997) on May 16, 2014, At her peak in 2008, her salary was $12 million.
Barbara Walters plastic surgery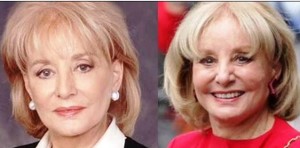 It is rumored that the octogenarian has undergone multiple plastic surgeries over the years. Walters has however never broached the topic and never spoken about her alleged cosmetic procedures.
Her latest stint at the surgeon's table has resulted in a look that is unnatural and which does not match her 80 plus years. Her face appears a lot fresher and her skin much tighter, as compared to the wrinkles-ridden face of a normal 80 year old. She has grown younger by almost 20 years, making her almost unrecognizable!
Sponsored link
After looking at the before and after photos, media and doctors have speculated that Walters may have undergone Botox, brow lift, facelift, eyelid surgery, and other kinds of plastic surgical procedures.
Barbara's face is completely devoid of wrinkles. Such a look cannot be achieved by mere make-up. It can only occur due to varied lifting cosmetic procedures such as a forehead lift in combination with filler Botox injections.
Unlike most women over the age of 60 years, there is no droopy skin or bags under the eyes. Barbara's eyes are free and open wide like a young woman's, thereby indicating blepharoplasty, i.e., surgery of the lower and upper eyelids.
Most women her age tend to have saggy skin or excessive fat in the neck area. But Walters' neck also looks firm and nice, indicating a possible neck lift.
Barbara Walters – daughter, ex husbands, affairs
She has been married four times, twice to one person. She married ex-Navy man and business executive Robert Katz in 1995 and the marriage was a closed chapter in just 11 months. She then married theater own Lee Guber in 1963 and divorced him in 1976. They adopted one daughter called Jacqueline Dena Guber.
Barbara Walters married CEO of Lorimar TV, Merv Adelson. They married in 1981 only to divorce three years later. They remarried in 1986 but divorced again in 1992.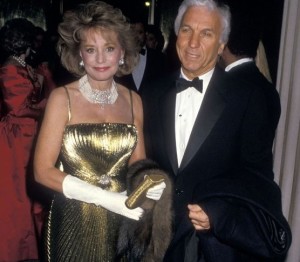 Barbara Walter has also been linked to several men like lawyer Ray Cohn (who continued to be great friends with her), Federal Reserve Chairman Alan Greenspan and US Senator John Warner.
In Barbara Walters' autobiography 'Audition', she revealed that she had an affair with Edward Brooke, the US senator from Massachusetts but ended the relationship to cover up any scandal that could possibly breakout if the news would crop up in public.
Barbara Walters also dated Robert Neil Butler, the Pulitzer winner, in 2007. She has also been linked with close friend Roger Ailes, the head of Fox News, since the 60s. Barbara Walters says that though she had had an amazing life, her only regret is not having children.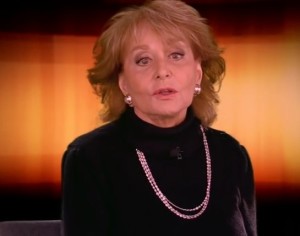 Barbara Walters –Net Worth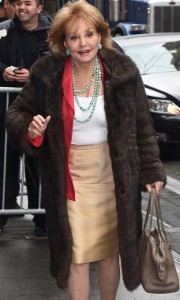 Her net worth is $150 million.
Sponsored link