Ann Curry is a news presenter and TV personality. She is famous for being a prominent anchor of NBC News, including being a co-anchor for Today.
Sponsored link
Early Life
Curry was born on November 19, 1956 in Guam to a naval sailor father and a home-maker mother. Her father Bob Curry fell in love with her Japanese mother, Hiroe Nagase; during World War II when the US occupied Japan. After the war, he returned two years later to marry Nagase. They had five children of which Ann is the eldest.
Curry spent her formative years in Japan, after which she shifted to Oregon, attending the Ashland High School. She graduated from the University of Oregon with a BA in journalism.
Career Rise
Curry started her career in broadcasting as an internet in KTVL in 1978. She rose in the ranks to become the first female news reporter for the station. She was then transferred to Poland where she worked as the reporter and anchor for KTVL's affiliate KGW. Then Curry became a reporter for KCBS-TV in Los Angeles. While working for the channel for six years from 1984-90, she picked up two Emmy Awards for her reporting skill.
The 1.8 meter tall Curry joined NBC News in 1990 and became the anchor for NBC News at Sunrise from 1991 to 1996. She was also the news anchor for Today from 1997 to 2011. In 2005, she became the co-anchor of Dateline NBC. She became the primary anchor in 2007 when her fellow anchor Stone Phillips left the show in 2007.
Curry is known to go great lengths to get her stories reported. The fearless reporter had filed major stories from places like Baghdad, Albania, Sri Lanka, Congo; etc. She was also the first news anchor to report from Tsunami affected area in 2004. In 2007, her bungee-jumping act was shown live on Today show, a feat done from Transporter Bridge in Middleborough, England to raise funds for charity. She quit Today Show in 2012 and on 2015 announced that she would quit NBC News.
Sponsored link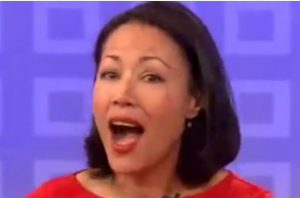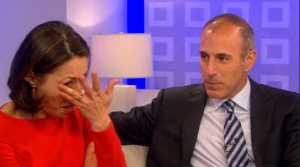 Ann Curry – Husband and Children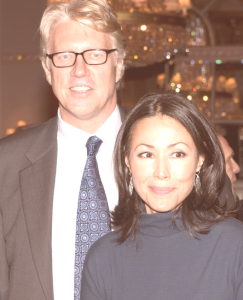 Her husband Brian Ross is a software executive; she was her boyfriend since her college days. They have two children, a daughter called McKenzie and son William Walker Curry Ross.
Ann Curry Salary and Net Worth
When she was with NBC, Ann Curry's salary was an average of $10 million. There are talks of her joining CNN with a salary estimated to be at $12 million. Her net worth is $9 million.
Sponsored link