Andrew Roane "Andy" Dick is a popular American comedian, TV and film actor, voice-over artist and musician. Dick also occasionally serves as a producer. Dick gained popularity in the 1990s for his comedic roles. Dick embarked on a career in the entertainment business in 1992 when he appeared on 'The Ben Stiller Show'. He gained nationwide recognition when he started appearing on NBC's 'NewsRadio' series and on ABC's 'Less Than Perfect', essaying the character of Owen Kronsky.
Sponsored link
Dick is known for his portrayal of over-the-top eccentric characters and is regarded as one of the most controversial figures in Hollywood. He is noted for his outlandish behavior. Dick has been a popular figure on several Comedy Central Roasts on which he has been a panel member. Dick's MTV show 'The Andy Dick Show' contributed to his popularity further. Additionally, he has made several cameo and brief appearances on various TV shows, mostly as himself.
Early Life and Education
Dick was born in the city of Charleston, South Carolina on the 21st of December 1965. He was adopted by U.S. Navy Veteran Allen Dick and his wife Sue, at birth. Dick was raised as a Presbyterian along with his sibling, a brother named Jeff. Dick grew up in various American cities including Connecticut, Georgia, Pennsylvania, and New York, and spent a couple of years in Yugoslavia until his family settled down in Chicago in 1979.
Dick studied at the Lannister High School, Georgia from where he graduated in 1983. While at Lannister High, Dick participated in many school and theatre productions and was named homecoming King in his senior year. Later, he attended Joliet West High School, graduating in 1984. Dick enrolled into Columbia College and simulataneously became a member of the improvisational comedy enterprise based in Chicago, 'The Second City'. He also studied improv at iO Theater.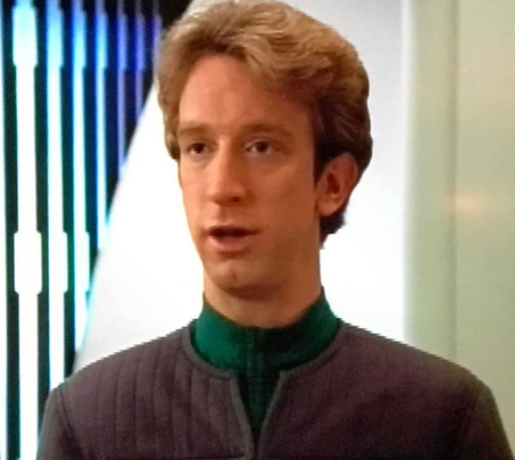 Career Rise
Dick made his television debut in 1992 in the capacity of a comedian and got his big break appearing on Ben Stiller's Sketch-comedy program 'The Ben Stiller show'. The following year, Dick worked with David Letterman on his CBS show in which he essayed an eccentric character called "Donnie the CBS Page Who Likes to Suck Up". He also appeared on the TV shows 'Go Fish', 'Get Smart' and 'The Nanny'.  Dick gained popularity for his portrayal of Matthew Brock on the NBC show 'NewsRadio' and for playing Owen Koronsky in 'Less than Perfect' on ABC. In 2001, Dick started starring in his own spoof-parody show 'The Andy Dick Show', that aired on MTV and was also developed by Dick himself.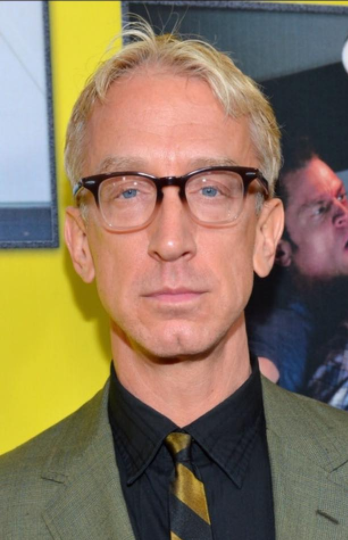 Dick has been a part of several popular films including 'Bongwater', 'Inspector Gadget', 'Dude, Where's My Car?', 'Road Trip', 'Zoolander' among many others. He also appeared in the band 'Ash's music video "Envy" in 2002 and featured in a documentary titled 'The Aristocrats' in 2005. Dock made his directorial debut in 2006 with the film 'Danny Roane: First Time Director'. An accomplished voice-over artiste, Dick has voiced the characters of the antagonist Nuka in animated TV film 'The Lion King II: Simba's Pride'. His other voice-over roles include Boingo in 'Hoodwinked!' etc. Furthermore, Dick hosted 'The Shit Show', a radio show and is the lead vocalist of his comedy band 'Andy Dick and the Bitches of the Century'.
Sponsored link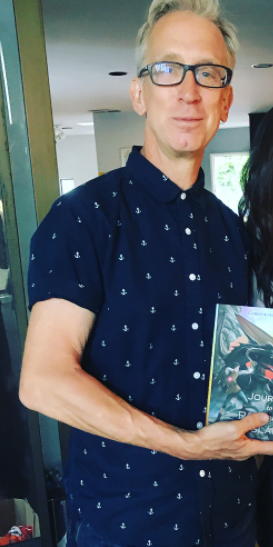 Personal Life
In 1986, Dick got married to Ivone Kowalczyk with whom he fathered a son named Lucas. The couple divorced in 1990 after 4 years of marriage. Dick then entered a relationship with Lena Sved with whom he had two children, a daughter called Meg and a son called Jacob. He was  also known to be in a relationship with Wendy Maddix and Jennifer Gimenez.
In 2006, Dick was interviewed by 'The Washington Post' in which he came out as a bisexual.
For several years, Dick has battled his addiction with alcohol and drug abuse, having checked into rehab facilities more than 20 times. Dick became a subject of national controversy in November 2017 when several women accused him sexual misconduct in the past. While Dick confessed that it was "Just my thing" to lick the faces of women after kissing them, he denied all allegations of sexual propositioning and groping. Dick's actions resulted in him being fired from the upcoming film 'Raising Buchanan'.
Andy Dick – Net Worth
Dick has an estimated net worth of approximately $3 Million.
Sponsored link