Andrea Tantaros was one of the glamorous co-hosts of the celebrated program 'Outnumbered' which airs on Fox News Channel, at the noon-time. She is also the host of 'The Five' on the same channel at 5PM. She resigned from Fox News, stating se*ual harassment. She was born as Andreana Kostantina Tantaros on December 30, 1978, in Allentown, Pennsylvania. She studied at Parkland High School and graduated from Lehigh University.
Sponsored link
Early Life and Influence of Her Father
Andrea considers her father Konstantinos, a role-model; because he was a self-made man who made it big in America. She says he came to the US from Greece with just $30 with him. He worked at a New Jersey diner and slogged day and night, saving dollars till he had enough to start his own diner. He fell in love with and married an Italian-American co-ed student called Barbara. They opened an eatery called Pied Piper and around the same time, Andrea was born. There were times, when her mother was the waiter and her father, the cook. They themselves went to Super Fresh, buy supplies with $34 and prepared the breakfast for the customers.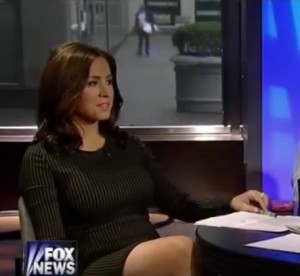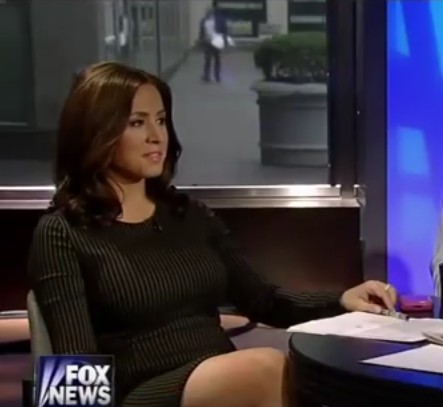 Hard-work paid off and by the time, Konstantinos died at the age of 65 in 2009, he had 12 restaurants, real estate property, and community banks including the East Penn Bank and strip malls to his name. Andrea said, "My father would say that if I could make it so could you, probably three times more than me."
Career Rise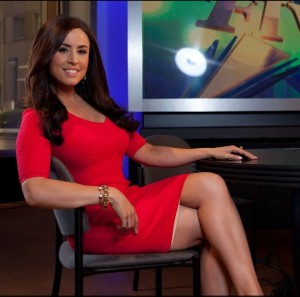 Tantaros began he career as an intern in the office of Pat Buchanan, a famous political commentator and Republican. She then did another internship with the popular CNN show 'Crossfire'. Experiences as an intern helped her get the job of a press secretary in 2003, in the US House of Representatives, where she would convey points on behalf of the Republican Party.
The 1.63 meter tall (5 feet 4 inch) Tantaros made quite an impact as a campaign speaker for major Republican leaders, which includes governors and attorneys. She also served as the deputed press secretary to Pat Toomey, the Pennsylvanian congressman, who is now senator.
Somewhere down the line, Tantaros felt that she was losing her own individuality and felt that though it was nice to defend her boss and be loyal, she wanted to express her own opinions candidly. Though she was given an independent say in news shows in channels like CNN, MSNBC and CNBC, she could feel that they still looked at her as a Republican representative.
Sponsored link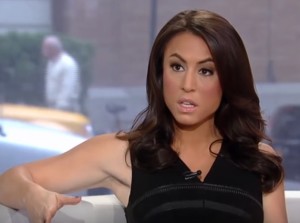 Tantaros joined Fox News Channel in 2010 as a political analyst. She says that she likes being on the channel because she is given a free rein to express herself without any preconceived notions set upon her. She has started her own company called Andrea Tantaros Media, which provides media strategy help and consulting to Fortune 500 Companies
Andrea Tantaros – Boyfriend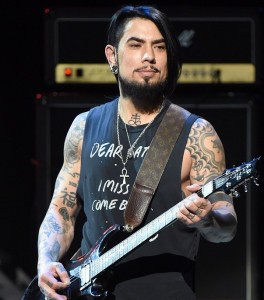 She is dating Dave Navarro, ex-husband of Carmen Electra and guitarist for the band 'Jane's Addiction'. He is an ex Red Hot Chili Peppers band-member.
Andrea Tantaros – Net Worth and Salary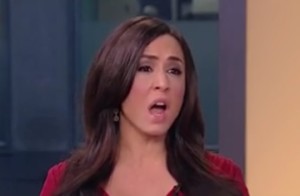 The charming, gutsy news presenter and news analyst earns $250,000 per year. Her net worth is $1.5 million.
Lawsuit Controversy against Fox News
She sued Fox News, ex-CEO Roger Ailes for se*ual harassment on August 23, 2016.  She also targeted five key executives of the channel including Bill O' Reilly. She stated in her lawsuit 'Fox News operated like a s*x-fueled, Playboy Mansion-like cult, steeped in intimidation, indecency, and misogyny."' The lawsuit added, ""For Ailes did not act alone. He may have been the primary culprit, but his actions were condoned by his most senior lieutenants, who engaged in a concerted effort to silence Tantaros by threats, humiliation, and retaliation."
She stated in the lawsuit that when she tried to bring the complaints to the management team, her coverage was taken off air.
Andrea Tantaros -Book
The prolific anchor released her book called 'Tied up in Knots'  which is funny and blunt take on gender-disparity.
Sponsored link