Anderson Cooper is an American television journalist, author, as well as a TV personality. Cooper is the primary anchor of the show Anderson Cooper 360° aired on CNN. This program is broadcasted live from a New York City studio but sometimes Cooper broadcasts the program live from the location of breaking news events. Cooper also broadcasted the talk show Anderson Live from September 2011 to May 2013.
Sponsored link
Early life
Cooper was born June 3, 1967 in New York City. He is son of Wyatt Emory Cooper, a writer and Gloria Vanderbilt, an artist, writer, heiress, and designer. His media experience started when he was young. At age of three, he was invited as a guest on the program The Tonight Show on 17 September 1970. He appeared as an impostor on the program To Tell the Truth at the age of nine.
Cooper's father had a series of heart attacks when he was undergoing open heart surgery before he died in January 1978 aged 50. Cooper attended Dalton School in New York City. When he graduated from Dalton School, he traveled in Africa on a survival trip that took several months. During that time, we contracted malaria and was hospitalized in Kenya. Cooper attended Yale University majoring in political science. He graduated from the university in 1989.
Career rise
Although Cooper has no formal journalistic education, he pursued this career of journalism. He has been a self proclaimed news anchor. His first correspondence work was in early 1990. He had a break in reporting where he lived in Vietnam for about one year studying Vietnamese language. He worked as a fact checker for Channel One news agency.
In 1995, he joined ABC News as a correspondent and rose to position of co-anchor on the program World News Now in September 1999. He started hosting the program The Mole a reality show aired on ABC News. He was in CNN in 2001 and anchored news in American Morning alongside Paula Zahn.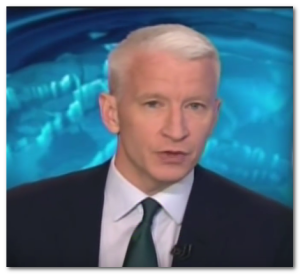 Sponsored link
Cooper was the weekend prime time anchor for CNN in 2002. He hosted the program New Year's Eve special from Times Square for CNN. He was made the anchor of the program Anderson Cooper 360° in September 8, 2003.
In August 2005, Cooper covered Niger famine in Maradi. In October 2007, he started hosting Planet in Peril, a documentary program together with Sanjay Gupta and Jeff Corwin on CNN. He was also correspondent for the program 60 Minutes aired by CBS News in 2007. Cooper has authored numerous articles, which have been featured in outlets such as Details magazine.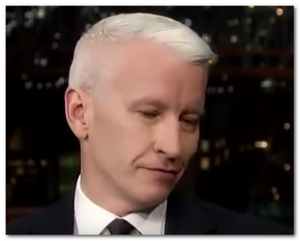 Personal life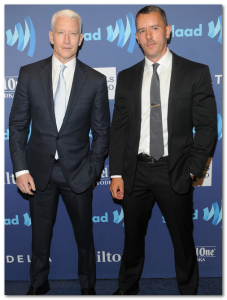 Cooper is openly gay, and according to The New York Times, he has been referred to be the most prominent openly gay journalist. Cooper has two half brothers who are older than him. Cooper and Benjamin Maisani have dated since 2009.
Anderson Cooper – Net Worth and Salary
Cooper has a massive net worth of $100 million and is believed to earn a salary of $11 million from his reporting at CNN.
Sponsored link