Amy Freeze is an televisions meteorologist who presents weather forecast news and segments. She has been working for the channel WABC-TV in New York City where she takes part as the weekend meteorologist serving the station since 2011. Freeze also presents at Good Morning America at the ABC channel. She is known to be the first chief meteorologist of feminine gender in Chicago, Illinois to have worked for WFLD, which is a channel owned and operated by Fox News. She served at WFLD from 2007 to 2011.
Sponsored link
Early life
Amy Freeze was born 19 June 1974 in Utah but raised in Indiana. She is the eldest child of the five daughters of Linda and Bill Freeze. Freeze went to school at Jeffersonville High School in Indiana where she completed in 1992. Being a Mormon, Freeze joined Brigham Young University in Utah were she took bachelor of arts degree major in communication and graduated in 1995. She also was at Mississippi State University where she received a degree in geosciences. Freeze pursued a master's degree which she earned at University of Pennsylvania.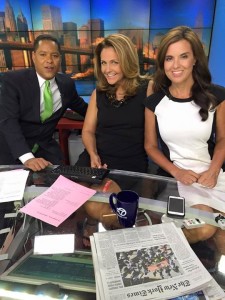 Career rise
Freeze worked for WCAU, which is a channel owned by NBC in Philadelphia. She was with WCAU for about four years taking the role of a meteorologist and a co-host of the program 10!. When at WCAU, Freeze also worked for Rockefeller Center in New York where she could substitute for the programs Weekend Today of NBC and MSNBC. She also worked at KWGN and KMGH in Denver, Colorado. She started broadcasting at KPTV on the program Good Day Oregon in Portland, Oregon. She joined WFLD in 2007 and worked through to 2011. During her time where taking her career in meteorology journalism, she has visited close to 10,000 students in Chicago each year to give presentations on weather on tornadoes and some other adverse weather.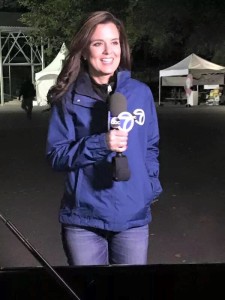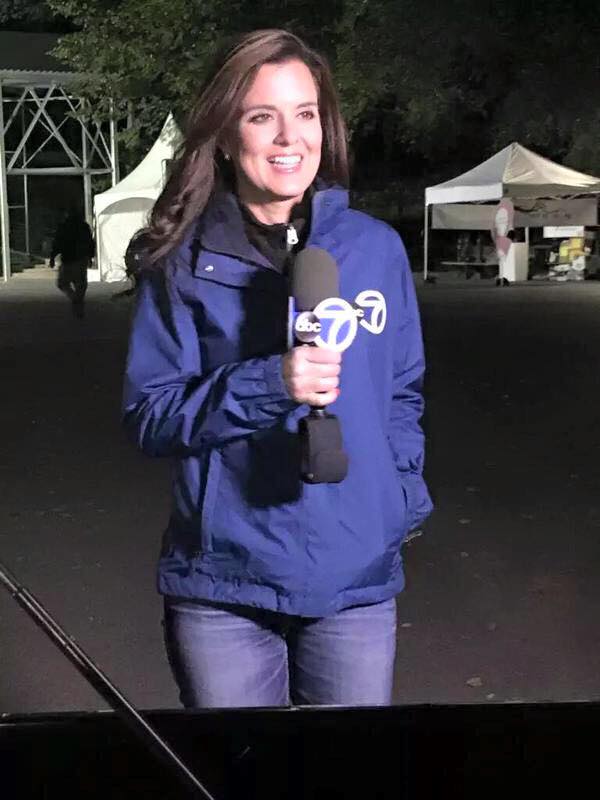 Sponsored link
Freeze started hosting the Weather Education Days for the Chicago Cubs, Chicago White Sox, and the Chicago Wolves. She is a certified broadcaster of meteorology having been awarded with American Meteorological Society certificate number 111. She is among the first 30 females to have received this certification in the world. She has a seal of approval from organizations such as National Weather Association as well as American Meteorological Society. Not only that, she was won the National Academy of Television Arts and Sciences Emmy Award three times. Freeze went to WABC-TV in 2011 were she started presenting the morning weathercast on weekend.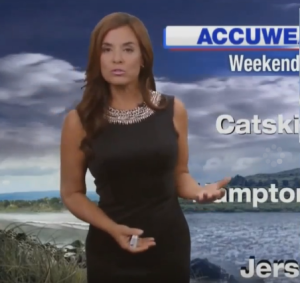 Amy Freeze – Husband
Freeze is wife to Gary Arbuckle and they married in 1994. Both were students studying at Brigham Young University. In 1999, Freeze and her husband won a weight-loss competition where they were awarded with $100,000. She is a runner having completed a couple of marathons. Freeze is also a certified scuba diver. Her husband is a chiropractor and they have four kids.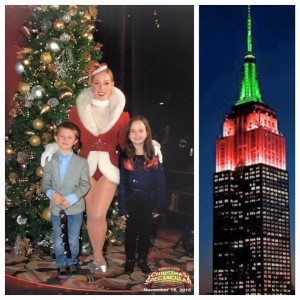 Amy Freeze – Net worth and salary
While the salary and net worth of Amy Freeze is not disclosed, it is thought that she commandeers a reasonably good earning now that she has won 3 Emmy Awards. While her net worth is said to be at $2.5 million, her salary is upwards of $1 million.
Sponsored link