Amitabh Bachchan can be safely termed as 'Mr. Bollywood'. He is the greatest movie star in India and also one of most influential ones in recent times. He rose as a star in the early seventies due to his action movies like Zanzeer and Deewar, maintained the tempo in 80s before losing his sheen in the 90s. Post 2000, Amitabh rose like a phoenix from the ashes and has achieved cult-like status because of his movies and his accessibility to fans.
Sponsored link
Mr. Bachchan in the 70s and 80s was considered as an angry young man for his on-screen portrayals in Bollywood. Amitabh has acted in more than 180 Indian movies and his acting career spanned for nearly four decades. He earned complete dominance over the Hindi movie industry for an entire decade that earned him the sobriquet 'one man industry'.
Post 2000, Amitabh Bachchan achieved legendary, iconic status by associating himself with challenging roles in movies like Mohabbatein(2000), Khakee (2004), Black (2005), Paa (2009) and Piku (2015)
Early life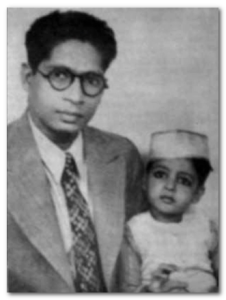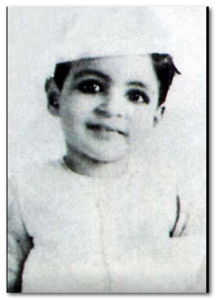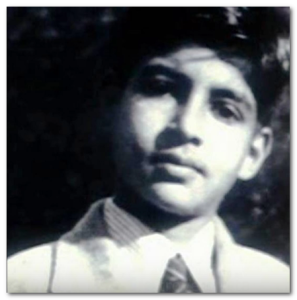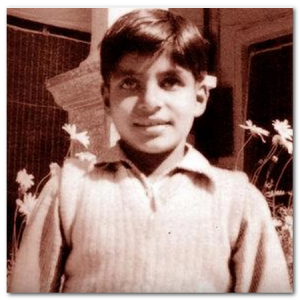 Amitabh Bachchan was born in the year October 11, 1942 in Allahabad-Uttar Pradesh. Harivansh Rai Bachchan, his father was a legendary Hindi poet and Teji Bachchan, his mother was a Punjabi Sikh lady from Faisalabad. Initially Amitabh was named Inquilaab, inspired by the phrase Inquilab Zindabad, a popular slogan during the struggle for Indian independence. On the suggestion given by fellow poet Sumitra Nandan Pant, Harivansh Rai gave his son the name Amitabh which means the light that will never die. Though the last name of Amitabh was Shrivastava, Harivansh Rai gave him the pen-name 'Bachchan'. Slowly his entire family adopted this last name.
Education
Amitabh completed his graduation from Sherwood College, Nainital. Later on, he did his post graduation from Kirori Mal College. He is the most educated movie star in Bollywood, considering the fact that he is a double-major in Arts and Science from Kirori Mal College.
Career Rise
Bachchan started as his career in movies being a voice narrator in the National Award winning movie Bhuvan Shome. It was directed by Mrinal Sen in 1969. Then he played the role of a protagonist in the movie Saat Hindustani directed by Khwaja Ahmad Abbas. This movie featured Jalal Agha, Madhu, Anwar Ali and Utpal Dutt.
During the year 1971, Amitabh acted in the iconic movie Anand along with super star Rajesh Khanna. He was nominated for the award of best supporting actor. Then Amitabh played the role of an antagonist and murderer in the movie Parwana in 1971. During the same year he played a role in the Sunil Dutt starrer movie Reshma aur Shera (1971).
From the year 1972, the angst of society gave into a sweeping change of action based movies in Bollywood. As a result Amitabh got the role of a brave and hot tempered police officer in the movie Zanjeer (1973). This movie was directed by Prakash Mehra. Everybody appreciated the performance of Amitabh and the movie paved in the way for Amitabh to embrace stardom. In 1975, he played another memorable role of 'Jai' in the movie Sholay(1975). This movie is the highest grossing film of all time, adjusted for inflation.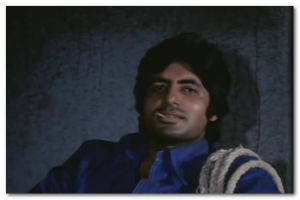 During the same year Amitabh played a negative role in Yash Chopra's Deewar and he was nominated for the award of best actor. The actor smartly changed gears and did a romantic family drama 'Kabhi Kabhi'. Incidentally, this role was rejected by arch rival Rajesh Khanna, only to make him regret later.
Several hits later, in 1982, while filming for Coolie, a chance accident during an action scene with Puneet Issar, resulted in him getting a near-fatal intestinal injury. Due to splenic rupture, he lost lot of blood and was critically ill for months. He recovered in a year's time and even started filming for the movie. When Coolie released, it became the biggest blockbuster of the year.
Mr. Bachchan was also diagnosed with Myasthena Gravis, a condition that deteriorated him physically and mentally. He decided to give up films and move into politics.
Amitabh Bachchan – Come Back into Bollywood and Disillusionment
Though he entered politics to support friend Rajiv Gandhi in 1984, he soon became active in the field, even wining the general elections in the UP by a rather heavy margin of 68.2 percent. But he resigned in three years from politics, calling it a 'cesspool' not fit for someone like him.
In 1988, he returned to Bollywood with Shahenshah, a super-hero movie of its time, which did quite well. But he was not able to follow up the success as his movies began to flop like a pack of cards. In 1991, 'Hum' released which won him his third Filmfare Award, but it did not anything to move his career upward. Incidentally in 1990, Agneepath fetched him his first National Award for Best Actor. He acted in 'Khuda Gawah' in 1992, a fictional historical drama which did moderate business and after that went for semi-retirement.
During his hiatus, he turned producer and floated a company called ABCL (Amitabh Bachchan Corporation) in 1996 with an aim to become the biggest entertainment company. The company produced a few films like 'Tere Mere Sapne' and funded the 1996 Miss World Pageant.
The company ran into terrible losses and things were so bleak that the Indian Industries board declared it as 'a failed company'. He was even ready to sell of his bungalows but couldn't do so because the court restrained him from doing so, till the outstanding loans from Canara Bank were not cleared. Meanwhile, his dismal choices in movies like Lal Badshah, Hindustan ki Kasam added to his woes and steadily declining popularity.
Sponsored link
Amitabh Bachchan – Return to Legendary Status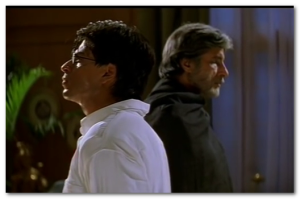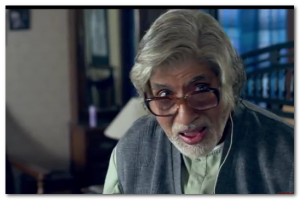 The turn-around happened in 2000, when Amitabh Bachchan was offered the game show 'Kaun Banega Crorepati' (Indian adaptation of 'Who Wants to be a Millionaire'). The show broke TRP records and has been doing so for years, whenever he has been called as the host of the show.
Amitabh Bachchan became the choice of a whole new generation, when he acted in Mohabbatein in 2000, as the stern patriarch rivaling the character of Shah Rukh Khan. His famous graying moustache and matching beard added to his stature and personality as he embraced even more challenging roles by the turn of the millennium.
Mr. Bachchan went from strength to strength essaying strong characters that matched his age but still had enough variety in movies like Kabhi Khushi Kabhie Gham, Baghban, Black, Aankhen, Aks, Khakee, Sarkar, Nishabd, Cheeni Kum, Paa, Bbuddah… Hoga Terra Baap, Bhootnath Returns, Shamitabh, Piku and Wazir.
He picked up National Film Awards for Best Actor as well as Filmfare Best Actor Awards for Black (2005) and Paa (2009).
Amitabh Bachchan Awards
As of 2015, he has won 204 awards. This includes 3 National Film Awards (equaling that of Kamal Hassan and Mammooty), 14 Filmfare Awards and numerous international awards. He has the highest number of Filmfare Award nominations by any actor in any category, 39 to be specific.
The Government of India awarded him Padma Shri in 1984, Padma Bhushan in 2001 and Padma Vibhushan in 2015. France conferred upon him 'The Knight of the Legion of Honour' in 2007 for his contribution to cinema. In June 2000, he became the first Asian to be modeled in Wax for Madame Tussauds Wax Museum in London.
Personal Life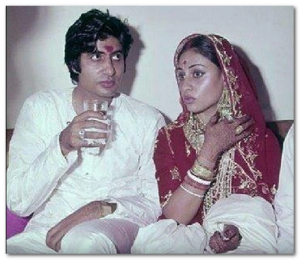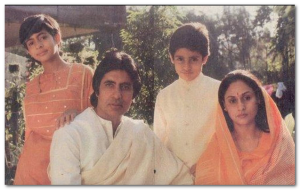 Amitabh Bachchan married actress and social worker Jaya Bhaduri. He has one daughter Shweta Bachchan and one son Abhishek Bachchan who is an actor and husband of actress of Aishwarya Rai.
Social Media
The 1.85 meter tall (6 feet 1 inch tall) Bachchan; is the most active Indian movie star on social media and blog space. He regularly updates his blog seniorbachchan.tumblr.com. The well-read actor is also regular positing almost daily updates on his Twitter and Facebook accounts.
Amitabh Bachchan – Net worth
Amitabh Bachchan is the second richest Bollywood actor. He is also the seven-highest paid actor in the world for 2015 with a salary of $33.5 million. He has a net worth of US $ 400 million.
Amitabh Bachchan – House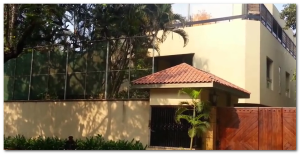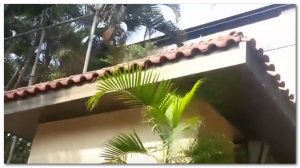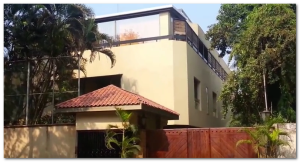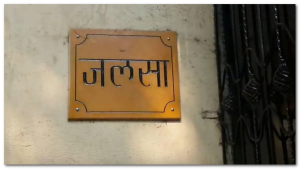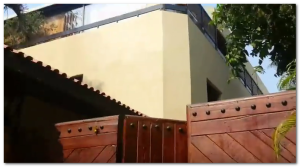 Mr. Bachchan has three houses Jalsa, Prateeksha and Janak that are located in Juhu in Mumbai city.
Amitabh Bachchan – Cars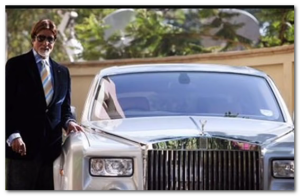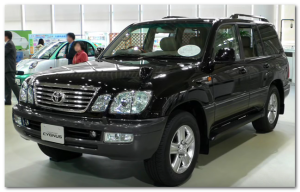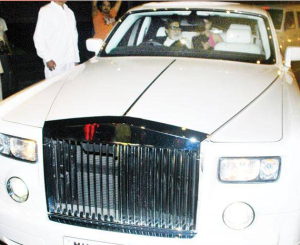 The Bollywood's emperor has a child-like fascination for cars. He has 11 of them; his toys include Rolls Royce, Mercedes SL500, Range Rover, Lexus LX470, BMW X5, Mercedes E240, Mercedes S320, BMW 7 Series, Porsche Cayman and a Bentley Continental GT.
Sponsored link