Aamir Khan, known as 'Ace Khan' in Bollywood is known for his versatile performances and range of quality, successful films. 3 of his films are included in the highest grossing Bollywood movies of all times. What sets him apart from the rest of the actors is the clinical approach that he gives to his performances and his films. Apart from being a phenomenal actor, he is also a successful director, producer, screenwriter, philanthropist, TV host and social worker. He has received many awards including Filmfare Awards and National Film Awards. He got the honor of getting the Padam Shri by the Government of India in the year 2010.
Sponsored link
Family Background
Aamir Khan (full name Mohammed Aamir Hussain Khan) was born on 14 March 1965 in Mumbai city. His father Tahir Hussain was a very noted movie producer. His mother is Zeenat Hussain. Aamir's paternal uncle Nazir Hussain was also a well known director and producer. Mansoor Khan, Nazir's son, helped cousin Aamir give two of his biggest hits earlier in his career- Qayamat se Qayamat Tak (1988) and Jo Jeeta Wohi Sikandar (1992).
Aamir is related to Indian freedom fighter Abul Kalam Azad through his grandfather. He has a brother in actor Faisal Khan. He also has two sisters, Farhat and Nikhat. Aamir's nephew Imran Khan is an actor known for movies like Jaane Tu Ya Jaane Na.
Career
Aamir Khan completed his education and then dropped out of college to assist Nasir Hussain in movies like Manzil Manzil and Zabardast. He also acted in documentaries that were made by FTII students in Pune. Director Ketan Mehta who was scouting for actors for his movie 'Holi' based on ragging in college, found young Aamir apt for his experimental film. Now Aamir is considered as a perfectionist, but he was actually panned for this role and summed up as 'wooden'.
Nasir and Mansoor decided to package Aamir better and gave him a fresh, minty debut role as lead actor in the musical blockbuster 'Qayamat Se Qayamat Tak' opposite a relatively new Juhi Chawla. The movie based on Romeo and Juliet's tragic tale was a thumping success and Aamir and Juhi became stars overnight.
Following the success, Aamir quickly chose films, most of which flopped. Learning from his mistakes, he began to choose movies with a lot of thought and backed it up with hard work.
Aamir Khan's track record has been consistent over the years with one big hit after the other, each of them reaching cult status in their own right. His biggest hits in the 90s include Jo Jeeta Wohi Sikandar, Dil, Dil Hai Ke Manta Nahi, Hum Hai Rahi Pyar Ke, Raja Hindustani, Rangeela, Gulaam and Sarfarosh.
By the turn of millennium, Aamir Khan became one of India's biggest movie stars churning top-of-the-line hits like Dil Chahta Hai, Lagaan, Rang De Basanti, Fanaa, Taare Zameen Par, Ghajini and 3 Idiots.
In 2013, he starred in Dhoom 3, making it the highest Bollywood grosser ever for that time. He broke his own record with PK in 2014, making it India's highest grossing movie ever, a record which is still unbroken.
Aamir Khan – movie trivia
Aamir Khan directed Taare Zameen Par. He wrote the screenplay of Hum Hai Rahi Pyar Ke and his banner 'Aamir Khan Productions' produced movies like Lagaan, Taare Zameen Par, Jaane Tu Ya Jaane Na, Delhi Belly, Dhobi Ghat, Talaash and Peepli Live. His movie Lagaan was one of the top five foreign films to be nominated for Best Foreign Film. It lost out to 'No Man's Land'.
 Movies – Timeline in Pictures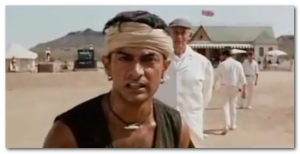 Why Aamir Khan is one of the best actors in the world
Aamir likes to get into the skin of his character and shuts off everything when it comes to preparing for the roles. He lives his character and works on everything from the clothes to the body language.  He is the master of makeovers,  while he slims down to boyish proportions for 3 Idiots, he gains weight for an elderly man's role in  Dangal. Though his best performances have been in movies like PK, Lagaan, Dil Chahta Hai, Rang De Basanti and Rangeela; 3 Idiots is the first among equals because he looked every bit like a 21 year old though his actual age at that time was 44.
Sponsored link
Aamir Khan – Satyameva Jayate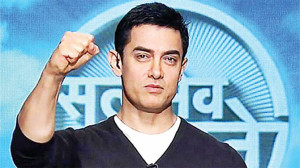 Aamir Khan associated himself with Satyameva Jayate, a research-backed program on social change, where he interacted with people who had been socially deprived or treated unfairly. The causes raised in the shows have been successful enough to raise crores of funds.
Aamir Khan – Wife and Children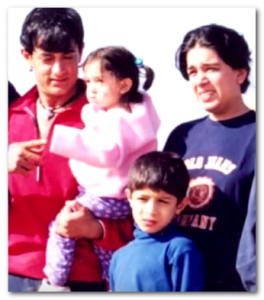 The 1.65 meter (5 feet 5 inch) tall Aamir Khan was already married to Kiran Rao, when he debuted as the lead actor in Qayamat Se Qayamat Tak. He has a son Junaid and daughter Ira through his first wife. He fell in love with Kiran Rao, assistant director, while filming Lagaan. In 2002, Khan filed for divorced and Reena took custody of the children. On December 28, 2005; Aamir married Kiran Rao. A son Azad Rao Khan was born through surrogate mother on December 5, 2011.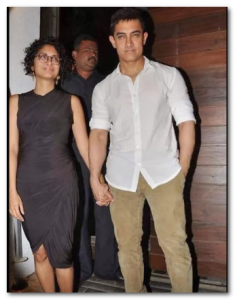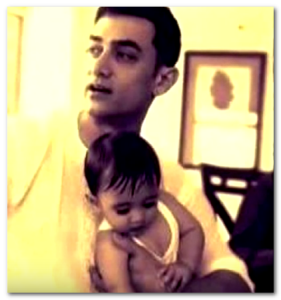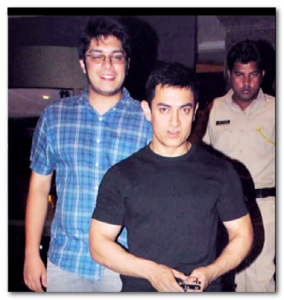 Aamir Khan – Net Worth
The net worth of Aamir Khan is $185 million. He is the fourth richest actor in India, trailing behind Shah Rukh Khan, Salman Khan and Amitabh Bachchan.
Aamir Khan – House
The actor has been living in Pali Hill for a long time. Recently, when the place went for renovation, he shifted into a rental place, a beautiful sea-facing flat in Freeda Apartment near Carter Road in Bandra. Aamir paid near Rs. 10 lakhs as rent for two floors, one as his office and the other as his pad.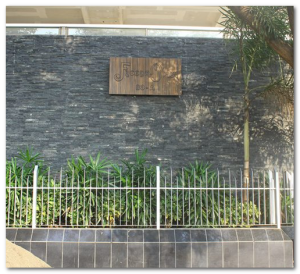 Aamir seemed to love the place so much that he eventually bought the house for a whopping Rs. 60 crores.
Aamir Khan also has a huge property in Panchgani, where a few sequences of Taare Zameen Par were shot in. He bought 22 houses in Shahabad, Hardoi district, in Uttar Pradesh, as a part of an emotional decision, as they were ancestral property, about to be sold.
Aamir Khan – Cars
The perfectionist is the owner of a cool Rolls-Royce Ghost Phantom valued at Rs.3.11 crore. He also owns cars like BMW 6 Series, Land Rover and a luxury Bentley Continental.
Sponsored link