Ryan Seacrest is an American Radio talk show host and radio personality. He is best known for hosting American Idol , American Top 40 and the radio show On Air with Ryan Seacrest. In may 2017, he began co-hosting the Kelly Ripa show.
Sponsored link
He is a multiple Emmy Award nominee for American Idol and has won an Emmy for his producing role of Jamie Oliver's Food Revolution.
Early life and education
Born on December 24th, 1974 in Atlanta, Georgia , Ryan John Seacrest is the son of Gary Lee and Constance Marie Seacrest. Seacrest's father was a real estate lawyer and his mother a homemaker.
He attended Dunwoody High School and while schooling won  an internship at a radio station in Atlanta, WSTR (FM). His first show of broadcasting came in when he had to fill in for the regular DJ who had fallen sick. He was then given the weekend overnight shift at the station.
He graduated from Dunwoody High School in 1992 while working on the radio. He went on to study journalism at the University of Georgia. He continued his radio broadcasting career while at the university. He left the university at the age of 19 to pursue a career in Hollywood.
Career
In 1993 , he hosted the first season of Radical Outdoor Challenge at ESPN. Also, he hosted three other game shows oriented towards young viewers including Gladiators 2000 (1994 – 96 ) , Wild Animal Games (1995) and Click (1997)
In 2000, he hosted the saturday night movie slot of NBC, titled NBC Saturday Night Movie. As a callback to his game show hosting experience, during commercial breaks he would offer viewing audiences a chance to answering questions about the film being broadcast.
2001 was the year wherein he started to host a prank show by the name 'Ultimate Revenge'. It was broadcast from 2001 to 2003
In 2002, Ryan Seacrest was appointed as the co-host of American Idol. This show was responsible for making Seacrest a household name . As of now, he still remains the most recognizable face of American Idol.
For the ABC new year's eve special event (Dick Clark's New Year's Rocking Eve) for the year ending 2005, Seacrest was appointed executive producer and co-host. However, Seacrest had performed most of the hosting duties in the light of the stroke recovery of Dick Clark ; by 2009 it was renamed   Dick Clark's New Year's Rocking Eve with Ryan Seacrest. He has signed a multi-year contract extension to continue hosting the event for years to come.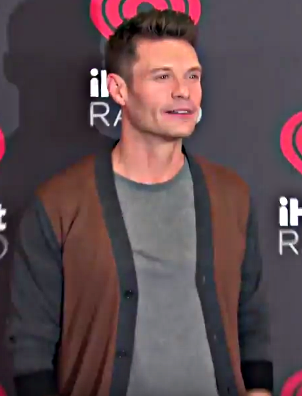 Seacrest is currently the host of Knock Knock Live, a FOX programme whose format is where celebrities would knock on the doors of ordinary people who have done extraordinary things and give them a prize.
Sponsored link
On radio , he hosts the American Top 40 a syndicated show previously hosted by Casey Kasem. He also hosts the epynomous On Air with Ryan Seacrest.
E! the cable channel has signed a multi dollar contract with Seacrest to host and produce various shows and event coverages. He produces the Keeping up with the Kardashians show on the same network.
Girlfriend
He used to date Julianne Hough, a participant on Dancing with the Stars. The relation lasted from 2010 to 2013. As on 2017, he is dating Shayna Taylor.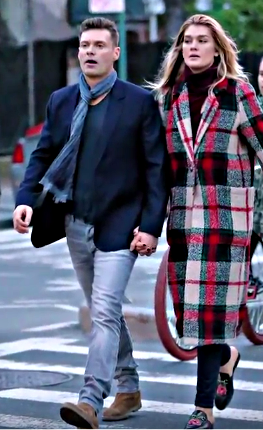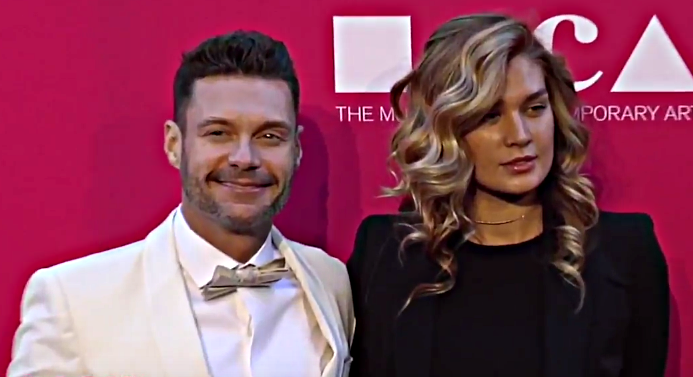 Ryan Seacrest – House
He bought a house from Ellen DeGeneres for $49 million. The sprawling house property at Beverly Hills Estate spans across 2.87 acre, the main house is 9200 square feet in area, with two pools and 3 guests houses.
Trivia
He is an Alumni of University of Georgia. Had returned to give advice to fellow alumni and receive an Honorary Doctor of Humane Letters degree.
Ryan Seacrest – Net Worth and Salary
Ryan Seacrest's net worth is estimated to be $ 350 million and his annual income is $65 million.
Sponsored link